Ohakune, Ruapehu, 10.06.2019
On last week's episode, Jane announced "We're going for a drive!" And bundled me (and my hangover) into the car. I had no idea where we were going or what the rush was...

After an hour of driving, I (quite reasonably, I think) asked if we were nearly there. Jane let out a hearty chuckle before informing me that we had a mere 3 hours and 19 minutes to go.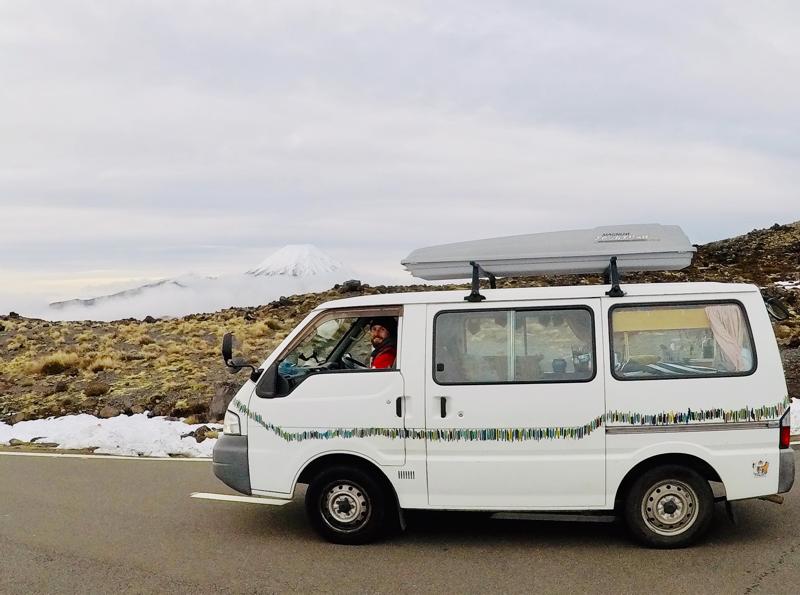 The next few hours were spent with me frustratedly guessing at potential destinations. We've taken an incredibly indirect and confusing route on our travels so far and this was never more evident than just after I'd fallen asleep in the van on the way to wherever we were headed. I realised where we were a mere five minutes before we arrived.

Long story short - the birthday surprise was two days of skiing! Thanks to everyone who made it possible. We were staying at our favourite campsite so far, Station Lodge in Ohakune, and would be frequenting the famous slopes of Whakapapa (pronounced Fakapapa). Neither of us have ever been skiing before and Jane's previous and continuous appraisal of the idea ("It's cold. Why the hell would I want to do that?!") left me with the naive assumption that this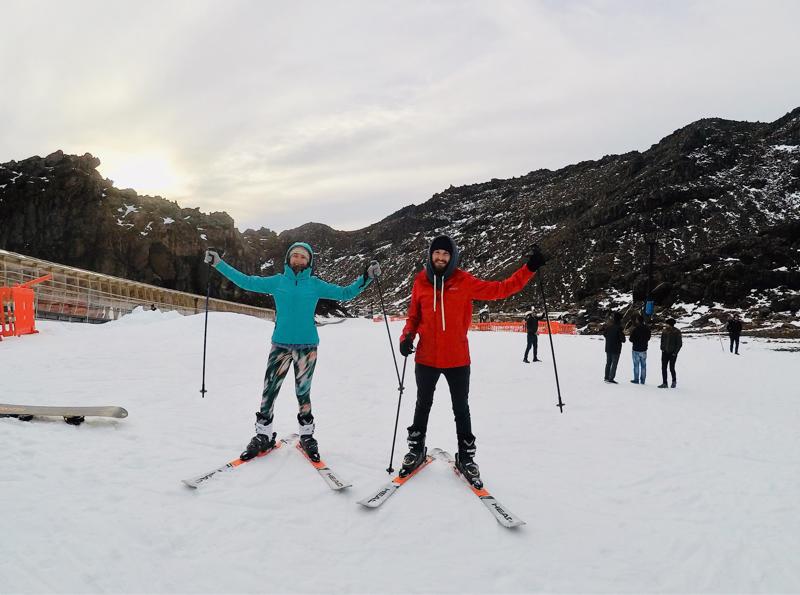 was something that would pass us by.

The first day was a intensive beginners skiing course with four hours of lessons where they teach you how to "make a pizza" with your skis and to go against every fibre of instinct by not leaning back when you want to stop - trust me, don't lean back. I was a bit shaky at first, and maybe crashed into a couple of barriers and did a little off-piste skiing... Once we were used to it, it was amazing and entirely exhausting! The following day we were left to our own devices and spent a good amount of the time trying very hard to ski backwards and jump a few centimetres off the ground, which we achieved (it's harder than it looks!) We wrapped it all up with a hearty post-ski dinner at the Powderkeg (Thanks Grandma!) and a few IPAs before before falling happily to sleep in the van.