Galatos, Auckland, 14.09.2019
We're always likely to seek out live music wherever we can. Moving to a new country presents a new challenge in this regard as we don't really know any of the local bands. When international bands decide to travel all the way to New Zealand, tickets are twice as much as in the UK and sell out in seconds - so for the most part, we're giving those bands a miss until we get home.

That said, all our time spent in London, going to a gig pretty much every week (sometimes multiple times per week...) has meant that we're missing it just a little. Given that we don't know any bands we decided to let the algorithm do the work by buying tickets from a Facebook advert.

Trading our personal data for an experience to become the millennial archetype - we planned our adventure to see Mild Orange. There's an odd trend with band names here - basically just adjective then noun, either related or obscure (see Heavy Chest and Soaked Oats for more). Rather disappointingly, I've looked it up and the band "Adjective Noun" are from Canada...

We haven't freedom camped in Auckland centre as it's seemingly forbidden, but this time we decided to try out the Z-pier carpark. This area showcases a strange dichotomy right in the CBD. There are million dollar yachts in the dock, with people sleeping in their vans just next door, all living in perfect harmony. We paid $20 for the space for 24 hours and it gave us a home for the evening.

Pre-gig food is always a good idea and we'd been meaning to try out some of the kiwi chains in the city since we got here. On today's menu was BurgerFuel. From the outside, this premium fast-food chain looks like an American muscle-car but inside it's deliciousness. I had a Chicken Burnout burger and Jane went for a V-twin Veggie. We met Rich for food and he copied me to avoid any food-envy. We were also introduced to a revolutionary device called a "doofer", which is a small cardboard contraption for holding your burger together without getting it all over your hands. Personally, I think this takes the fun out of eating the burger somewhat, and as a bearded man, getting messy isn't really ever optional. Jane also assures me that a "doofer" is actually a word for your TV remote control and is in no way related too the eating of fast food.

We followed up our good eats with some delicious beer next door at Longroom and a trendy pub (read "hipster") called Hoppers, before heading to the gig. The highlight was a red ale from Urbanaut that basically tasted like home. Onto Galatos for the gig!

I want to start the gig review segment by saying that I have no idea what a Galato is. Is it a pankcake? Is it a dinosaur? Is it the Latin word for "the floor is about to cave in"? On the strength of the gig that night - it's the last one.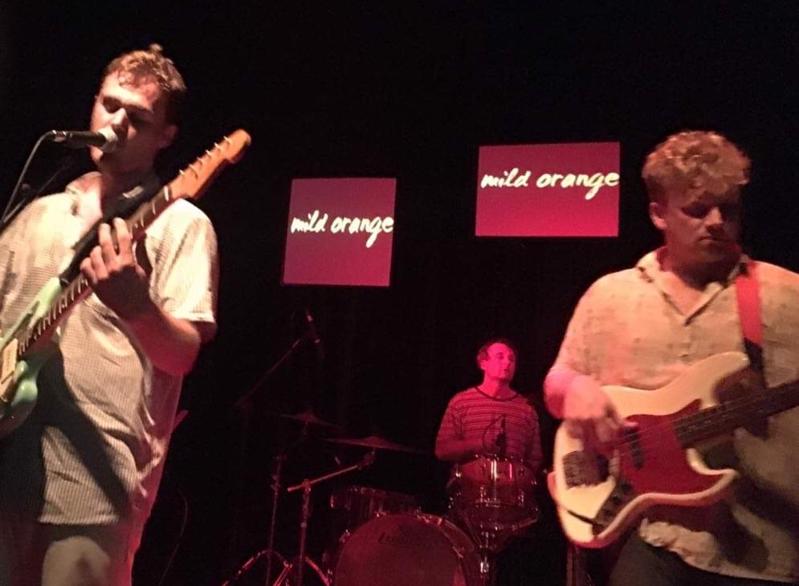 Heavy Chest played first. We wrongly assumed a couple of things about this band. One was that they weren't a band at all. We thought we'd be seeing a solo artist ahead of Mild Orange's set but Heavy Chest are a four-piece with some incredible musicianship that really comes through in a live setting. We also assumed that this would be a conventional support length slot. Apparently that's not the way things are done here and happily they played for over an hour and even did an encore (which feels a bit wrong to me as it's almost illegal to do that as a support band in the UK but whatever). The drummer was particularly fantastic - with a really lazy jazzy feel, making some very complex stuff look easy.

Mild Orange were up next and the room was warm and ready for them. The self-described "dream pop" band from Dunedin have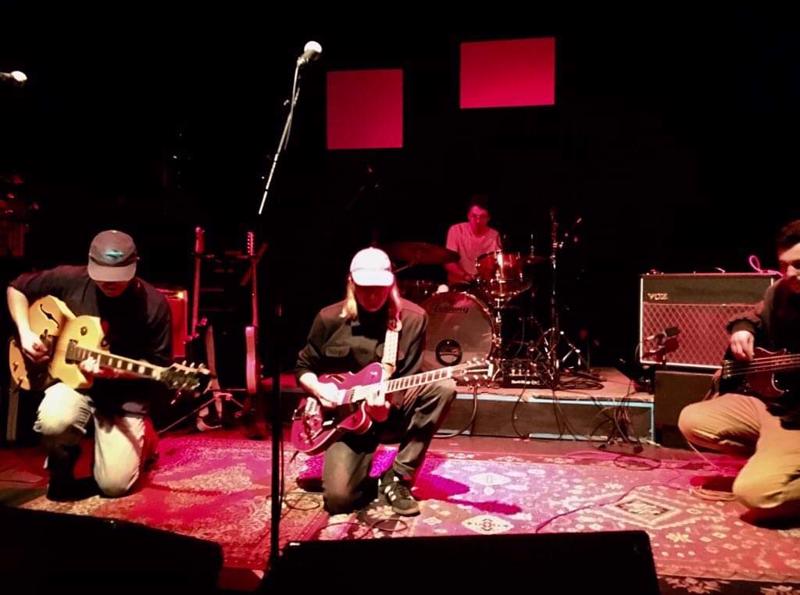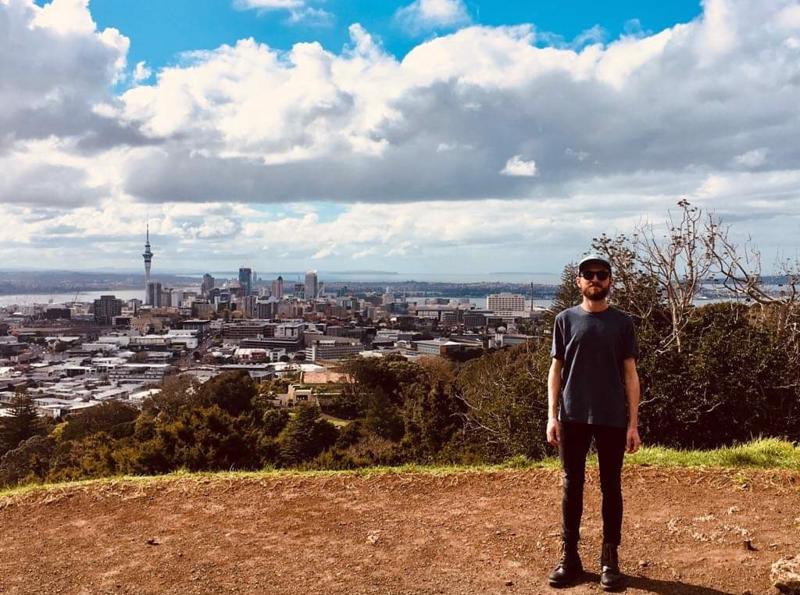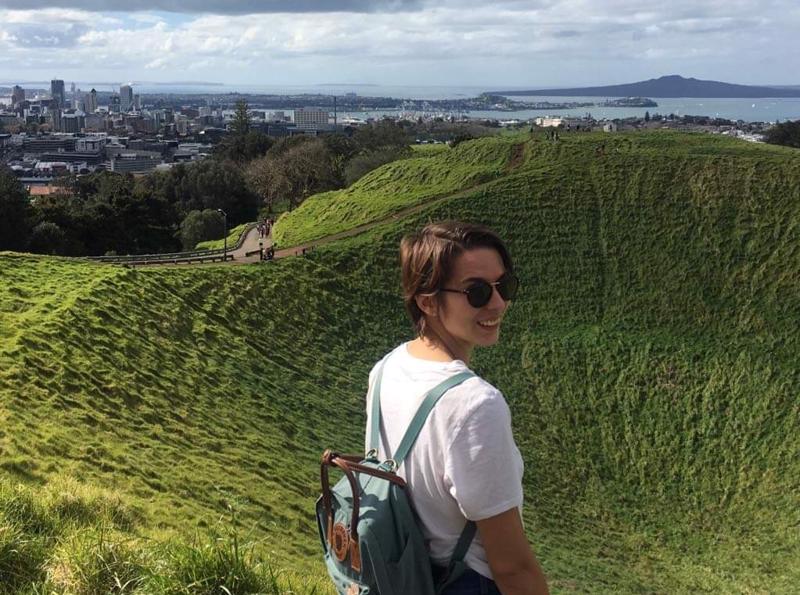 some real groove. Whilst I'm critical of the lyrics (what did I expect with such a bland name?) we were both really impressed with the performance and had a great time. The tunes are catchy and the crowd got well involved (often with their elbows which is a bit of a shame). Another odd Kiwi quirk is that there appears to be no gig etiquette when it comes to height. Everyone knows that it's tall people at the back so that the more vertically challenged members of the crowd can at least have a go at seeing the stage. In New Zealand, everyone is tall, and the rules don't apply.

We woke up the next day and I thought to myself "How lovely to go to a gig then wake up in the sun, in our van". Then a hungover Jane started groaning and the reality of litres of unreasonably strong beer hit home.

We rounded off the weekend with a slow walk up Mt. Eden (not a real mountain) and then headed to hospital - not to address our hangovers but to meet the newest member of the Ashworth clan - Lachlan James.