The Ashworths', Waiuku, 20.07.2019
This one is about babies so Jane is writing it. Aren't we progressive?!

With the oncoming arrival of Baby A, there has been a lot of preparation in the house recently, both in a mental and physical capacity. Stephen is leading the ongoing building work, Lynda & Kirsty have slowly amassed a small treasure trove of baby clothes and essentials, and Chris & Rose have recently begun attending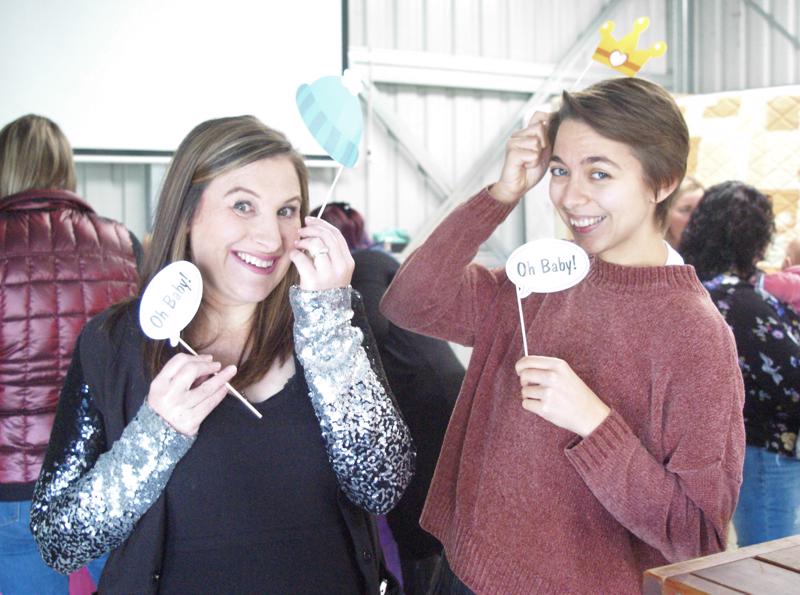 antenatal classes. There's an increasing sense of excitement, and the parents-to-be delight in regaling us with tales of goopy newborns and all the finer points of childbirth they've been learning about (which Lewis has particularly enjoyed). Rose is really starting to show and due date is creeping up on us...

In modern NZ, we were surprised to find that part of the preparation is the relatively new (read "American") tradition of throwing a Baby Shower. As this was unfamiliar territory for the both of us we weren't really sure what to expect aside from giving gifts and generic baby talk - please, not another exchange of birthing-horror stories and stitches! We were thankfully reassured by Lynda that there would be a BBQ and alcohol involved so as far as we could tell this was just another excuse for a party - phew!

Surprisingly, a Baby Shower doesn't actually involve washing a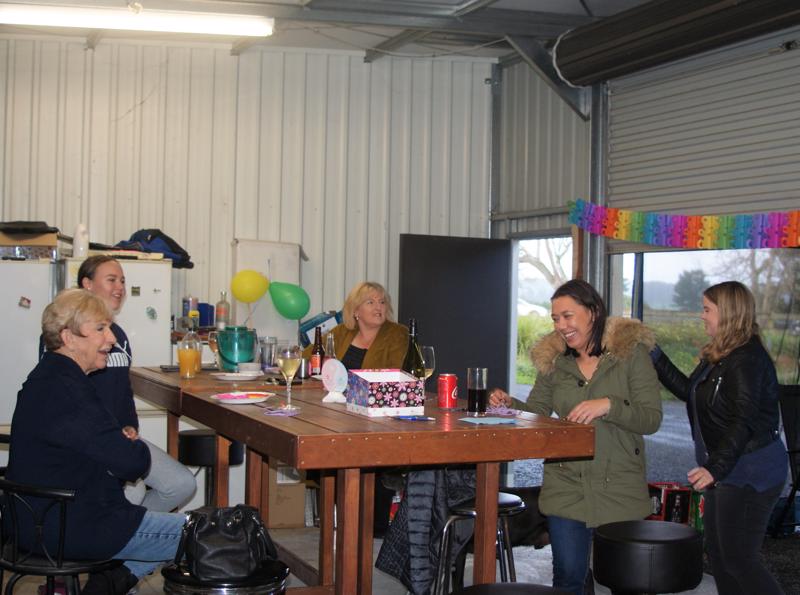 human infant (though there were babies present- a missed opportunity in my opinion!) Instead they comprise of the adult humans dividing themselves into their respective binary groups and doing gender-based activities. Now I'm not usually one in support of segregation, however Lynda and Kirsty did a fantastic job on the girls' activities! We started with a quiz on famous/TV children, (who knew Kim and Kanye have got four kids now?!), followed by a game where we guessed the size of Rose's baby bump by attempting to cut a piece of string to the correct length to fit snugly around her belly. I overestimated by a considerable margin- no offence Rose but that bump IS getting bigger!

Next, we were each given 60 seconds to feel for baby-related items in a bag and write down what we could remember. I got 7 items right, which I thought was quite impressive, but there were actually 20 items in the bag and somebody got 19 of them! It also turned out that the "toilet brush" I had written down was actually a device for cleaning baby bottles (I was wondering why that was in there...)

In the last game, we were presented with small pots of indistinguishable mush with instructions to "guess the flavour". I won't pretend to be a connoisseur of baby food but I can assure you flavour is not included! How any living being with tastebuds can enjoy this so-called "food" is beyond me. I'm starting to understand why babies pull those comical faces at mealtimes.

We rounded off the culinary delights with the piece de resistance - Lynda's home-made carrot cake, iced half pink and half blue for, (gender as yet unknown), Baby A! Naturally, I tried a blue AND a pink slice whilst Rose excitedly opened a mountain of presents (i.e the shower!).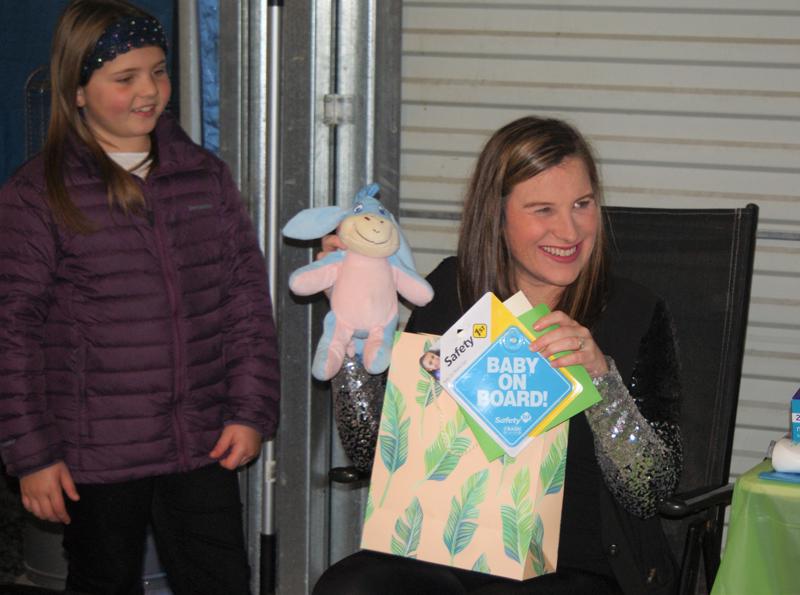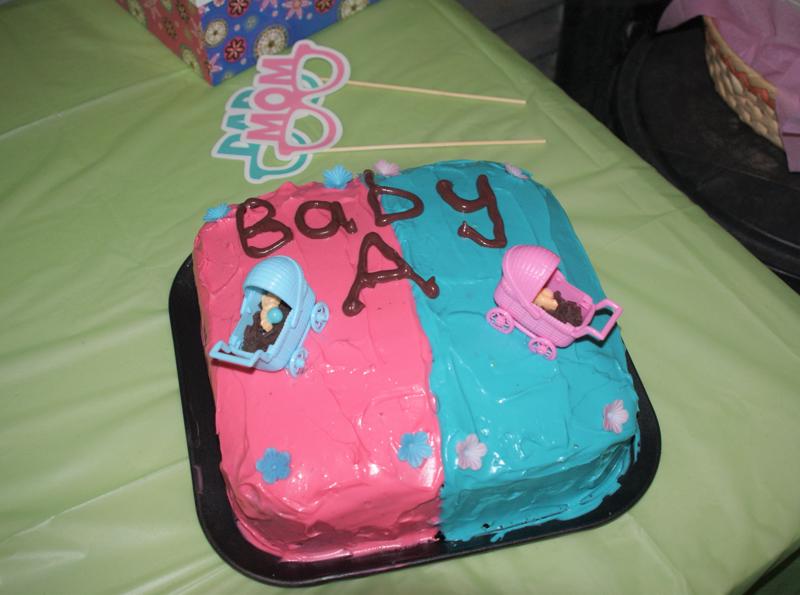 The boys, on the other hand, sat around watching the rugby and drinking beer. Now, I'm not knocking sports and tasty beverages, but we got to enjoy these tried and tested pastimes too after our baby-themed parlour games. (Clearly no imagination in the Y-side of the gene pool). It was all great fun in the girls grotto and, more importantly, we got first dibs on the cake!

As night fell, we joined forces with the male entourage and carried on with much co-ed food and merriment! I have to say, I was sceptical at first, but I'm certainly a Baby Shower convert. They're almost like a hen party, but the hen can't get drunk, so you buy her a present and drink on her behalf, and talk about all the things she's going to eat and drink once the baby is born - for Rose it's ham sandwiches, runny eggs and a case of wine!