The Forgotten Highway, 18.04.2019
After our adventures in New Plymouth, we decided it would be a good idea to spend some time in the van, rather than on our feet. Jane suggested that we travel along "The Forgotten Highway" which leads from Stratford to Taumarinui.

I'd just like to point out the irony of the highway's name. If you name something "The Forgotten" anything then it instantly sounds mysterious and remarkable. It's a sure fire way to guarantee that it'll be remembered.

Anyway, the road itself is basically a nightmare to drive on, or so I'm told. People used to travel the highway with a horse and cart in a bone-shaking eight hour marathon. We had a similar experience in our 2004 Nissan.

The start of the route is the Pioneer Village at Stratford. This is a nearly-functioning display town, showcasing 19th and 20th century civilization in a bid to introduce the "good old days" to the younger generation. We went on a model train with loads of kids with ice cream all over their faces and felt suitably creeped out by the horror-film-esque medical equipment in the old hospital building.

The next stop on the road is the first of four "saddles". A saddle is a low point between two peaks. This road is up and down to say the least! Stunning views will soften the blow.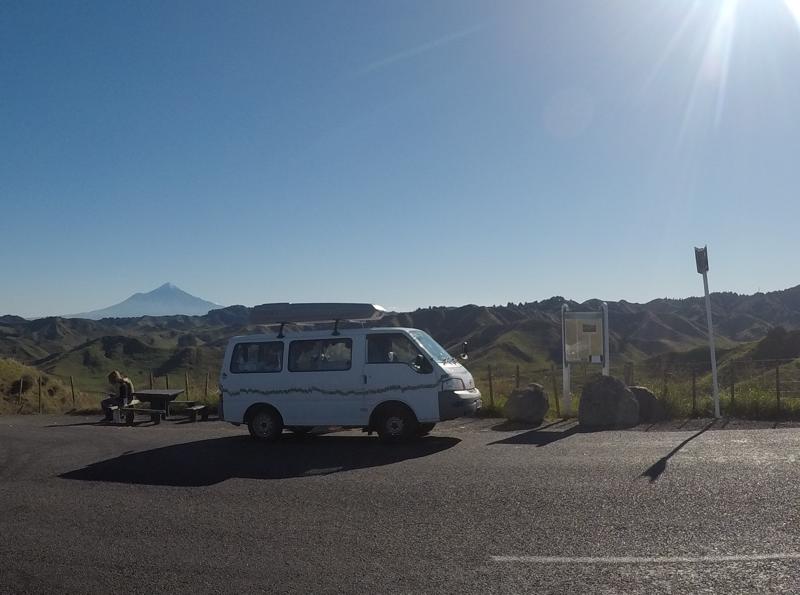 In the middle of The Forgotten (sounds cool, right?) Highway is the Republic of Whangamomona. It's a small "town" (pub and roughly 7 houses) that declared independence in 1988, in the midst of controversy surrounding its governance. Since then there have been numerous outstanding locals picked for president - including a poodle, a turtle and a goat, all of whom seem more equipped than America's current effort.

The republic even has it's own independence day celebration - with many former presidents in attendance. We had a pint of Whangamomona Pale, "the nation's favourite beer", then got on our way.

With daylight fading, we stayed in Te Maire for the night. I'm not really sure what Te Maire is other than a carpark in a forest but I can tell you that the toilet looks like something from a 80's slasher film. Take a torch and don't say "I'll be right back" at any point.