Whanganui, Palmerston North, 20.04.2019
Whanganui is a bohemian, metropolitan, river-town - according to the guide books. It's easy to see why people would be inspired to create here. The river provides a powerful backdrop to a bustling town - never more bustling than on a Saturday morning. We headed to the river traders market so see what all the fuss was about.

It's a good market! We didn't get to go on the famous Whanganui Paddle Steamer, PS Waimarie, as it was fully booked but we watched it set sail and went to get a hot-cross bun. Disappointment can be quashed with over-priced baked goods.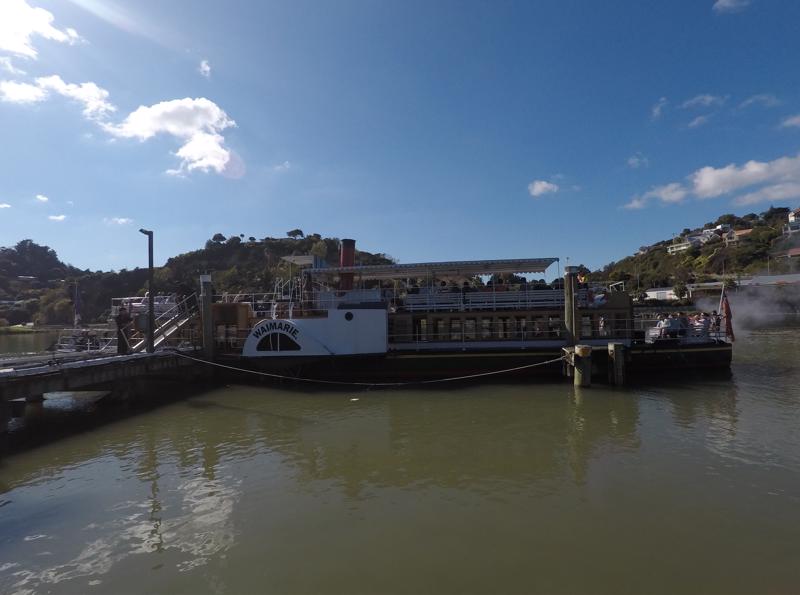 After the market, Jane pointed out that this creative hub might be a good place to buy a guitar. I'd played a 70's Suzuki acoustic in Article that looked cool but felt like it might not take a knock too kindly. I know myself, so I opted against it. We found a nice classical guitar in GatShack in Whanganui. Disappointment can be quashed with really reasonably-priced guitars.

Having enjoyed our fill of the art scene, we headed to Palmerston North. Branded by a local as "a nothing town", we were excited! Jane had looked at the events pages before we headed down and found a Speedway event known as the Roberston Holden Demolition Derby. Given that neither of us had ever seen people smash up their vehicle intentionally before, we were in for a treat!

The derby was straight-up chaos. We watched 16 races in total including stocks, drift cars and "midget cars". Whilst the latter might not be very P.C, they are V.Q (very quick) and they kick up a whole lot of dust.

The final event of the night was the demolition derby. Some 60 cars took to the track in tightly packed banks of four. We thought that they'd barely be able to move but within 5 minutes, over half of the cars were smashed to pieces and ruled out of the running. Bumpers, mirrors and exhausts crashed to floor with startling regularity. The entire demolition lasted around 15 minutes, with two car fires, a dramatic flip and somehow no injuries. All this washed down with Speight's Golden Ale and the biggest falafel wrap you've ever eaten. It. Was. Epic

With our thirst for destruction (and ale) quenched, we settled in for the night excited for the last leg of our journey and dreaming of the shimmering lights of the fabled WestPac Stadium!