Tolaga Bay, Tokomaru Bay, Anaura Bay, 15.05.2019
Our plan beyond Gizzy extends as far as heading to the top of the East Cape. Much like East Anglia, this is widely known as a strange place with even stranger people. The route is popular for Kiwis but a little bit off-the-beaten-track for most foreign tourists. Perfect! There are some striking bits of coastline on the way and we were really hoping to see some seals. We didn't see any seals. We did see New Zealand's longest pier though! Pier-jumping was contemplated as it was a glorious day, but we thought better of it in the end (it's winter here after all...).

Later we went for a lovely walk along Cook's Cove and had lunch at "The Hole in the Wall", which is not a cashpoint. This natural coastal structure has been caused by driving waves, battering the cliffs into submission. It sounds violent but it's such a peaceful place and one of nature's grand designs. We then headed to a beach and I failed to take a decent picture of a bird. We ventured on to Tolaga bay, played some locals at pool and listened to some obscure hip-hop remixes of 80s classics, all of which contained FatMan Scoop. "Put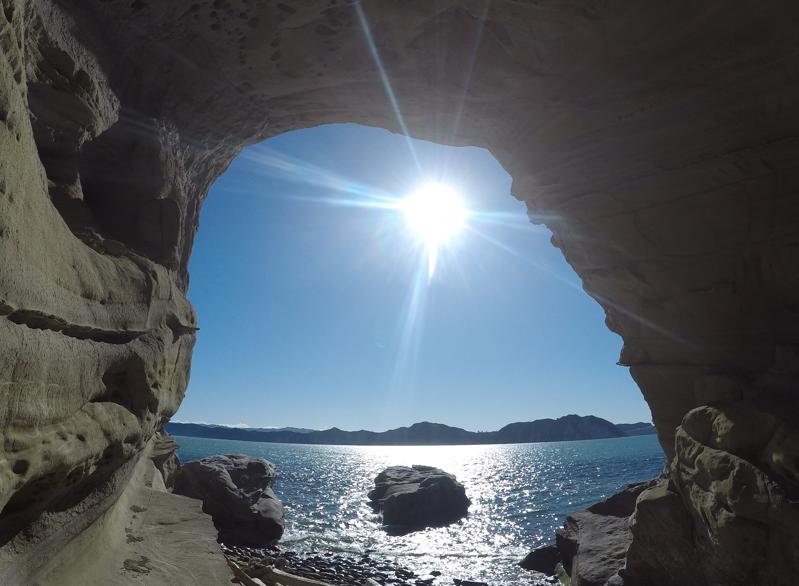 your hands up - make noise!"

The next morning we continued up along SH35 to Anaura Bay, another early landing point for Captain Cook, which was extremely scenic and peaceful (read "deserted"). It still baffles us how many beautiful and empty beaches there are here. Back home they'd be brimming with crimson sunbathers in union jack swimming shorts and plastic buckets & spades, but we enjoyed a stroll along the bay entirely alone! There are a lots of little nooks to explore in the bays along the East Cape, and a few small islets that look within swimming distance, so we made a mental note to return when the water is a little warmer and headed on to our next stop.

Not another bay, I promise. We'd had enough natural beauty for the time being so went to check out the ruins of some old freezing works.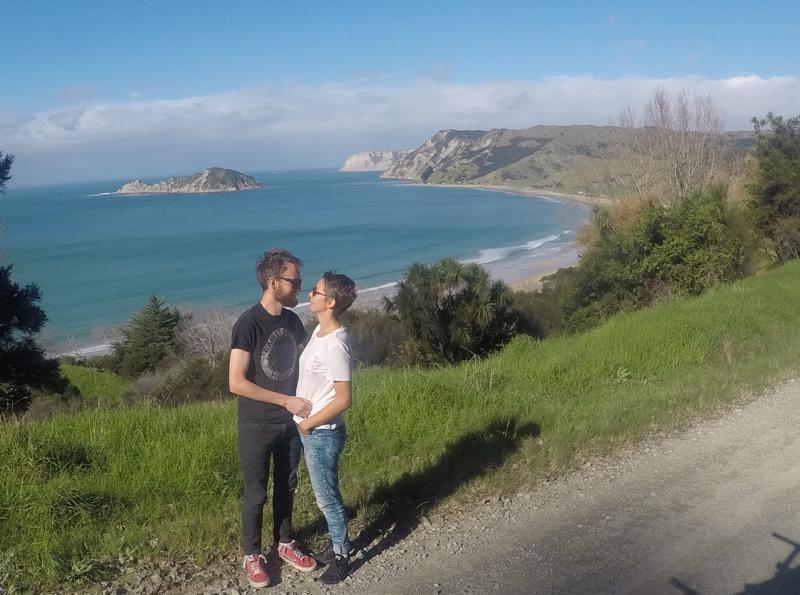 We climbed through a broken window into an obsolete factory, once used to freeze meat before it was shipped out, to be distributed around the country. This site closed in the 1950's and has been touched by nothing but heavy winds, looters and vandals ever since (and maybe a couple of curious trespassers). As such, the roof has pretty much caved in and the first floor creaks uneasily under your weight. This urban wreckage is the perfect place to shoot a music video, if only you could get your gear up there.

As I write this from our camp spot in Tokomaru Bay, I've just been reading about how dopamine release is most valued when the "win" is surprising. This seems to be very true. We didn't expect too much from this remote part of the North Island, but it's been full of wonderful experiences so far. Just a moment ago, I went to a public toilet that had a hanging basket of beautiful flowers in it! Such a refreshing change from the usual experience of having to put up with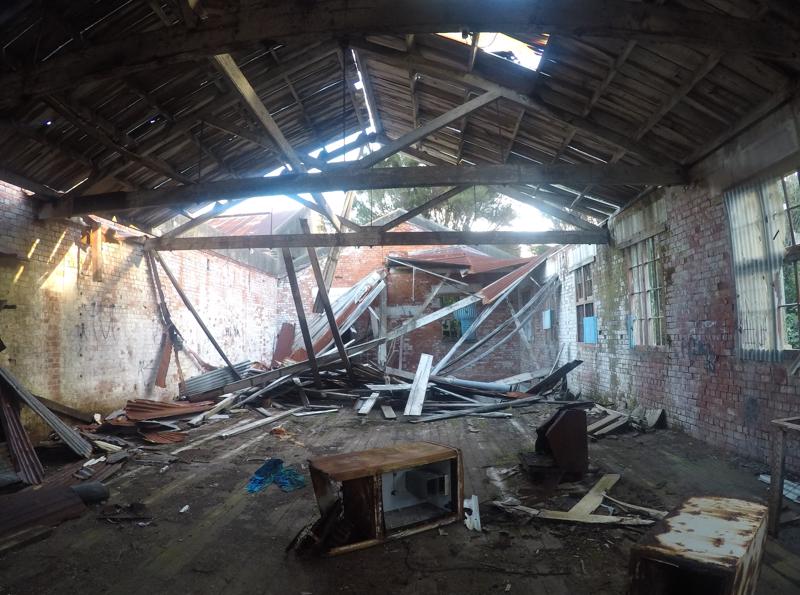 somewhere that looks like a deleted scene from the Blair Witch Project.