Imaginary mid-winter Christmas land, 15.06.2019
Once our skiing mission was complete, we headed straight to Auckland as Jane had an meeting with a recruiter. We met Rich after his running session for some Ramen before getting an early night (We're quickly discovering that the food in Auckland is similar to being back in London - varied, delicious, and very easy to spend all of your money on!). The meeting was short and informal, and happily Jane secured an interview next week for a position with The University of Auckland.

The following day had a slightly obscure antipodean tradition in store. "Mid-winter Christmas" is a highly religious affair, based on readings from the lesser known, but equally good reading, mid-winter testament. Mid-winter Christians celebrate the birth of Jesus' slightly huskier cousin, mid-winter Jesus, by wearing a mid-winter crucifix and erecting a mid-winter Christmas tree. Not all of this is true.

We really did go to a mid-winter Christmas though. It was fun, if a little strange to pull Christmas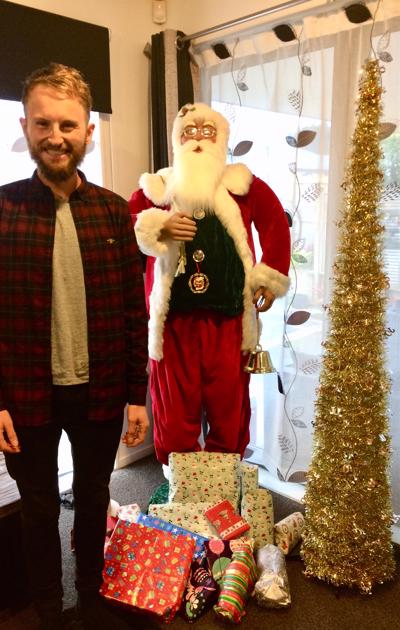 crackers in June. Just like our usual errr... mid-winter Christmas back home we played a number of games, including a rather heated pub quiz. It's reassuring to know that the Great British tradition of destroying families at Christmas-time through the medium of party games has been successfully exported. We also took part in secret Santa with the 20 other attendees. In a sadistic twist to the traditional secret Santa rules, the first person unwraps their present and the second person can choose to steal it or open a new present from the unwrapped pile. This trend continues until the last person has their turn, meaning they can take their pick from all of open gifts or the remaining "mystery box". For the most part it was a surprisingly polite affair, with the majority of the stealing coming from the Ashworths and ourselves (it must run in the family...).

It was a brilliant evening, so naturally we thanked our hosts by poisoning them with mulled wine. Apparently Kiwis lack the same years of hard conditioning when it comes to drinking heavily-spiced wine (with a tipple of the hard stuff added for good measure). We also noted that, despite it being winter, it isn't cold here! So the joys of warming your cockles over a mug of steaming grape juice was rather lost in translation. It's fair to say that the cultural exchange went down like a lead balloon, though we got a good laugh watching the faces of our new victims as they sipped politely at their mugs. The left over wine was happily lapped up by us "poms"- a win/win situation really!

The entertainment for the night took a gladiatorial turn as the "kids" (aged 15-18) played a really violent game of pass the parcel which was weirdly captivating to the room of drunk adults. One player won loads of money which we hid under the carpet to fan the flames of familial competition. The evening culminated with various members of the party playing the spoons whilst I played guitar along to some obscure country and western. (Nb- Google the song "Chicken Fried". You won't be disappointed - unless you are, in which case, we apologise profusely...).