After being on the road for more than 10 years with a regular camper, Cyrus felt it was time for something else. His new van was a dream to drive in, but a nightmare to live in. Items were being tossed around while driving and it was difficult to keep it organized. Together with a good friend, he decided to convert the van into a luxurious and practical motorhome.
Did they succeed? You be the judge!
Dream van
As a start, Cyrus compiled a list of functions that he wanted in his van. As the list grew longer and longer, he realized it was better to start from scratch and remove everything from the bus.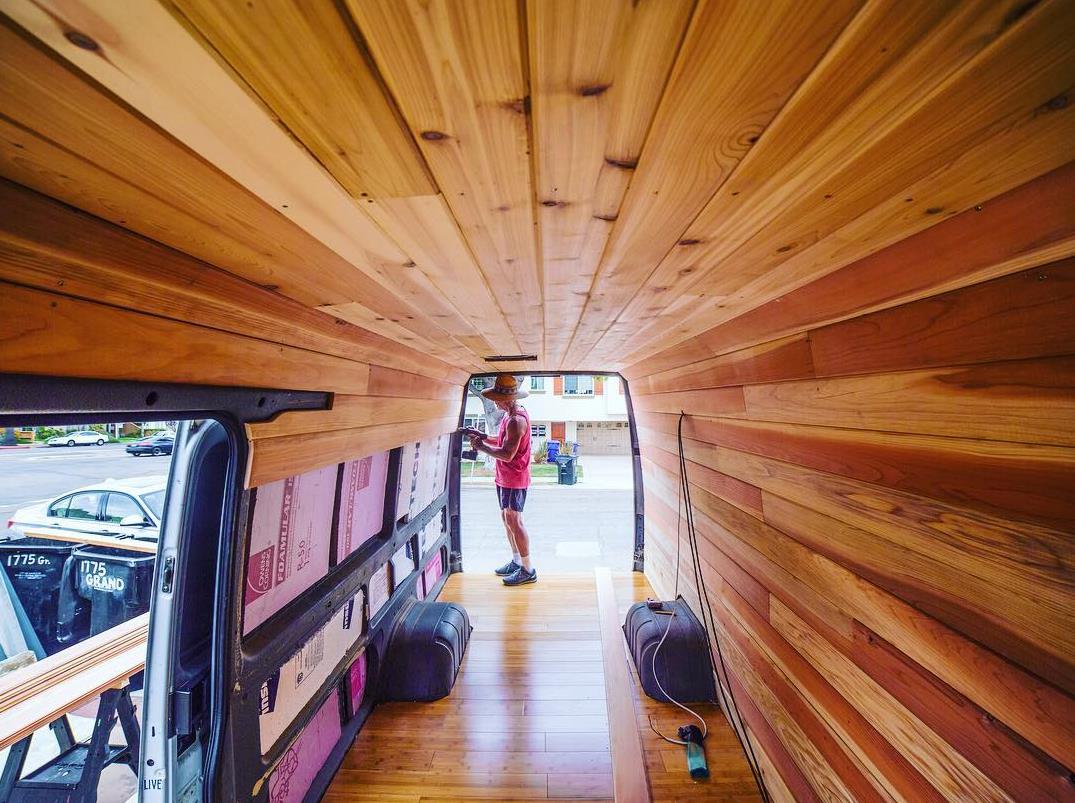 Cyrus soon realized that an excellent design was the key to a multifunctional space. It had to be transformable from bedroom to living room and kitchen to workspace. He developed a system where the bed could be raised and secured.
To make the most out of the space he hung a hammock and fixed a shelf between the bed and the kitchen. The result: a unique workplace that we all secretly envy.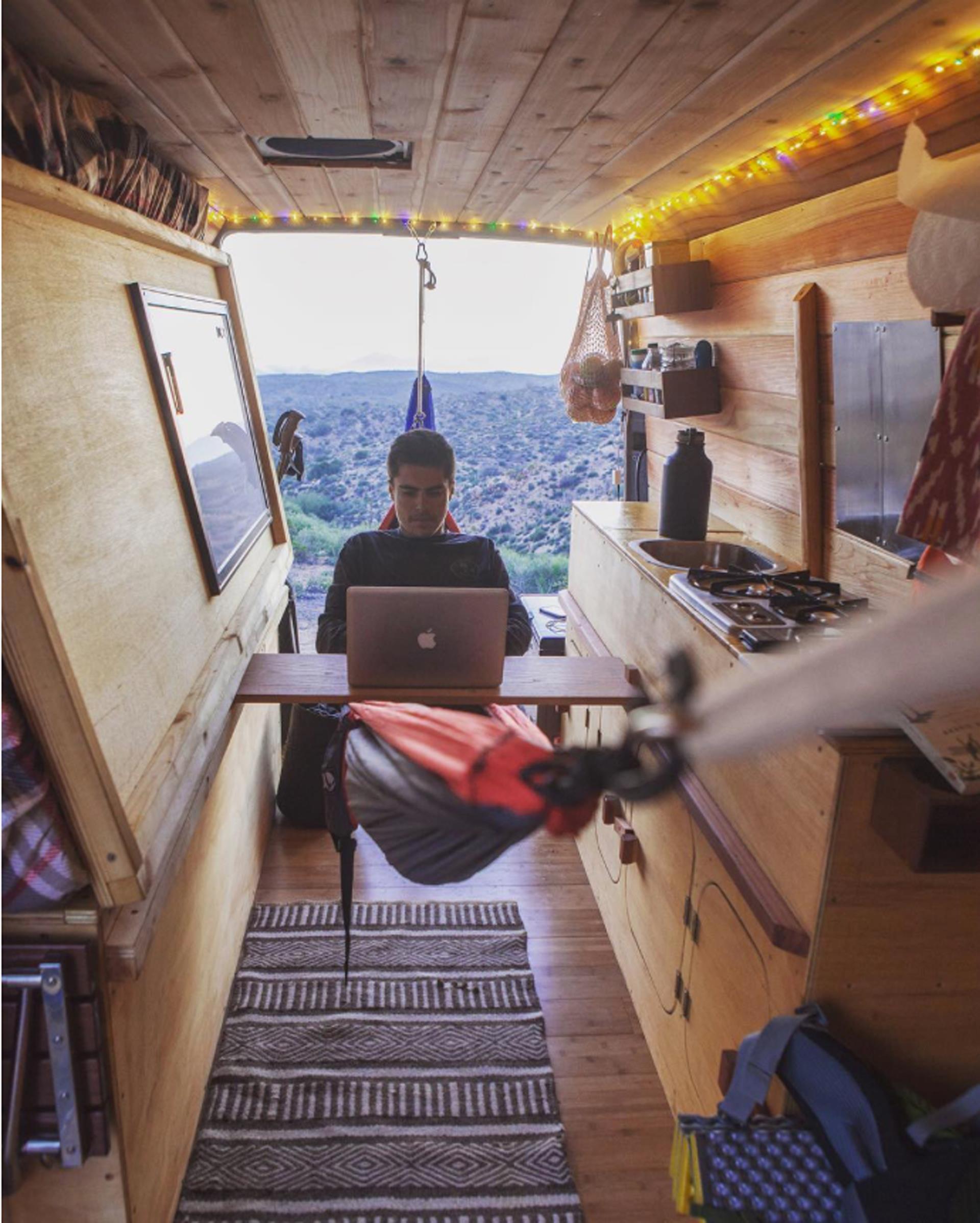 The solar panels on the roof provide the much needed energy and running water. Cyrus also developed a crafty system in which a shower cubicle is created using the two rear doors and a cloth.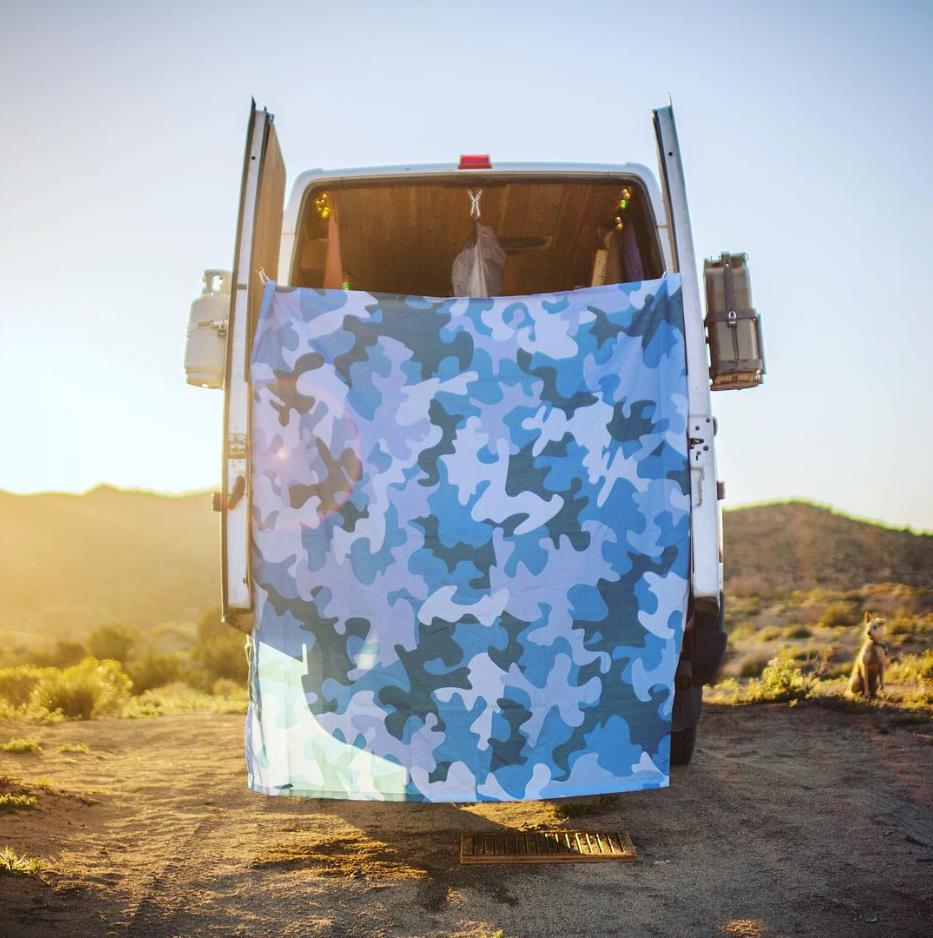 The cheerful LED lighting makes the van complete and there is even place left to store his surfboards: the dream of every traveler!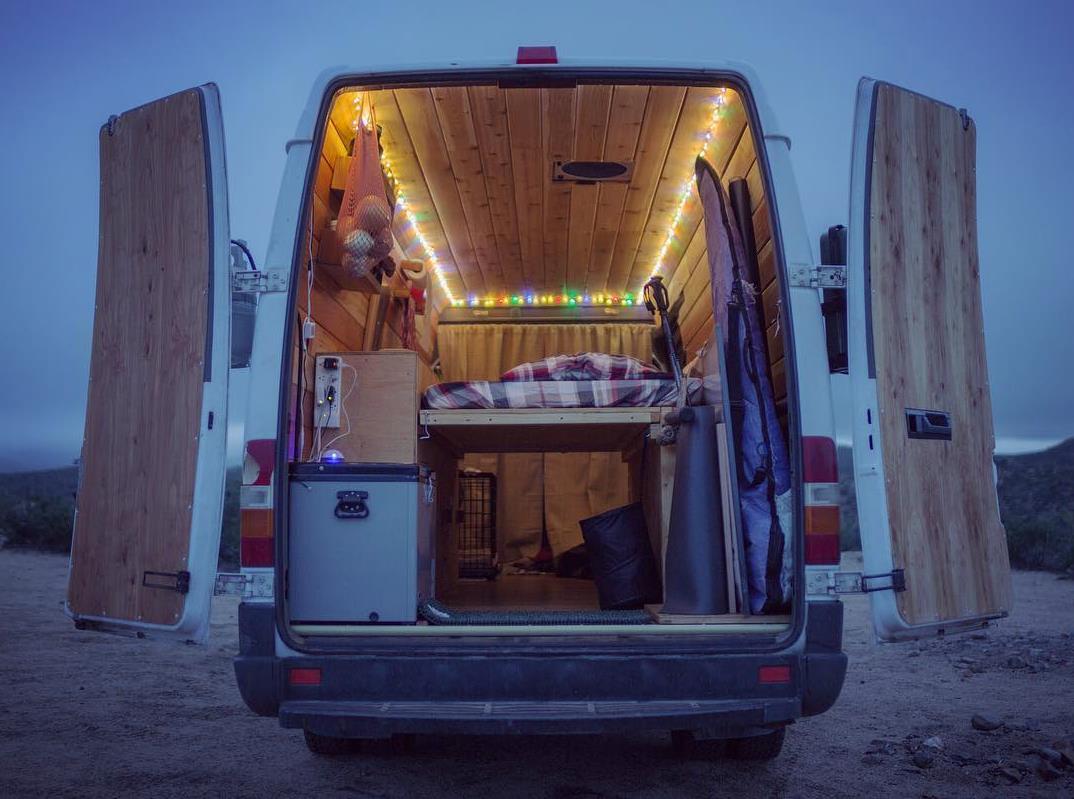 Curious for more? Visit Cyrus' Instagram page or watch his video!
This article was about:
Last updated on: 28.10.2020