Essential green travel gadgets
Minimizing your carbon footprint while traveling starts with packing. The following 6 eco-travel items can never be missing in your suitcase.
With the right green products you can prevent plastic waste and unnecessary purchase of disposable items. From refillable drinking bottles to solar chargers and a reusable shopping bag: sustainable travel can be very simple.
Drinking water safely with LifeStraw
Imagine yourself walking through the jungle with an empty water bottle. You can't just fill it with water, as you would do high up in the mountains. LifeStraw filter systems are the solution. This award-winning technology was introduced in 2005 as an emergency aid to filter contaminated water from natural disasters. Through a kind of straw with a built-in filter, you can safely drink contaminated water directly from the source. The lightweight LifeStraw tube purifies around 1000 liters of contaminated water. Ideal if you go hiking or camping. The brand now also offers refillable drinking bottles with a built-in filter and water purification systems for the campsite. Also nice to know: your purchase at LifeStraw ensures that a child in a developing area has access to clean drinking water for a year.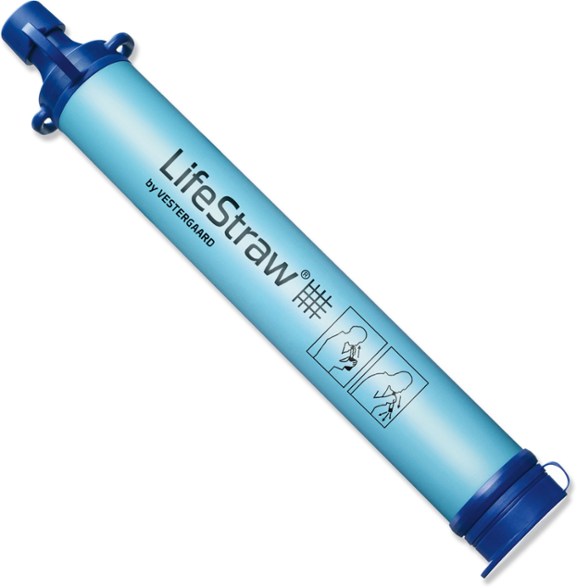 Reduce plastic waste with refillable drinking bottle
How many bottles of water do you use on average on vacation? Choose a refillable drinking bottle when traveling to limit plastic waste. The stainless steel water and thermos bottles from Mizu (the Japanese word for water), for example: an initiative of a small group of snowboarders and surfers who encountered mountains of waste in the most remote places in the world. Their answer was a collection of stainless steel bottles, mugs and cups, made 100% BPA-free and sustainable. The vacuum-insulated posts keep the contents cold or warm for up to 24 hours. Choose from more than 15 bright colors or design your own bottle. Another brand with beautiful bottles and cups, as well as handy food containers, is Klean Kanteen
Save energy with a portable solar charger
Practical and energy-saving: a solar-powered charger. With this 10,000 mAh portable solar charger you can charge multiple devices simultaneously while on the move. Whether you are walking in a dense jungle or standing on top of a mountain: the smallest amount of light is sufficient to recharge the battery. The charger is even equipped with a compass and flashlight. The device, which is able to charge your smartphone up to five times, is water, impact and dust resistant and comes with a carabiner. Conveniently, hook it to your backpack or pants. An alternative is a backpack with built-in panels, like this one from Swiss Peak. Charge your camera, power bank or telephone on the go within a few hours with sunlight that is directly converted into energy.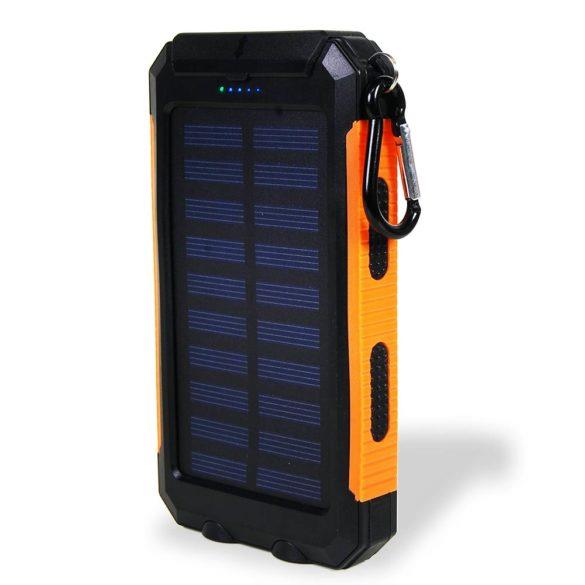 Wash environmentally friendly with biodegradable soap
If you're planning to stay in nature for a longer period of time, make sure to bring biodegradable soap with organic ingredients with you. Care Plus has a concentrated antibacterial Bio Soap that you can use to wash your hands, hair, skin, clothing and even dirty dishes. The soap can also be used with salt or brackish water. Everything you need as a traveler, and friendly to the environment.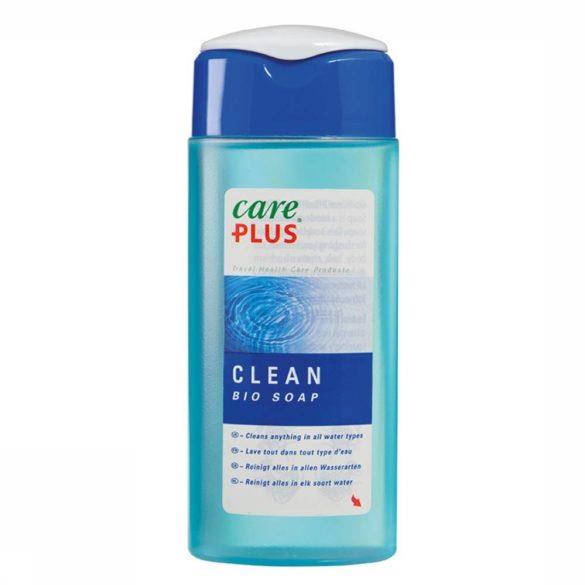 Environmentally friendly refillable bottles
Do you prefer to bring your own favorite shampoo and conditioner? Then take it with you in refillable bottles. Often, they are exactly the right size to carry in hand luggage and they are reusable, making them more environmentally friendly and cost-effective than mini packaging for single use. We love the colorful, silicone tubes of GoToob (Human Gear), with an extra large opening that makes them easy to open, fill and clean. In addition, the tubes are food-safe, 100% BPA-free and dishwasher-safe. You can therefore also transport liquid food in it.

Reusable foldable shopping bag
Take a shopper with you on a trip, so you don't have to buy plastic bags again and again. The foldable shopping bag Parashopper Relaxzz from MoreThanHip is made of colorful parachute fabric. The parashoppers are made in an honest way in a small-scale studio in Indonesia, from remnants that arise during the production of (travel) hammocks. Employees are well paid according to local standards and are insured for medical expenses by the employer. Besides the fact that the bags are produced fairly, they are also very handy: they are strong, washable and quick-drying and you can fuse them into a small ball so that they take up little space in your suitcase. The rePETe line from Chicobag, made from recycled PET plastic, also offers handy cross-body shoulder bags, in addition to the normal shoppers. With a mini carabiner in the storage bag you will never be able to lose it.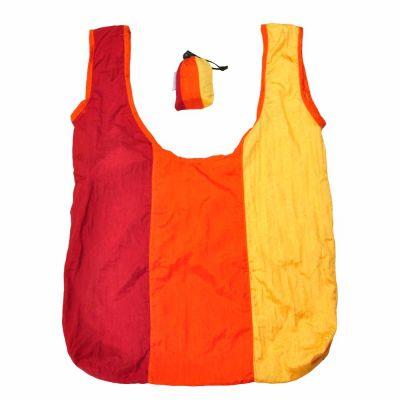 Last updated on: 30.09.2023