5x Most idyllic beaches of Formentera
Powder white sand and clear blue water: the winding sand roads along the coastline of Formentera, the smallest island of the Balearic Islands, brings you from one gorgeous beach to another.
Real beach lovers will fall in love with Formentera: the island, with a total coastline of 69 kilometers, has many beaches to choose from. In four days, I discovered the idyllic island by scooter: unpaved paths take me from idyllic bays to long stretches of white sandy beaches, past whitewashed local houses and green landscapes. Although some say the best beaches can be found around Es Pujols, it is definitely worth it to look a little further than that. This is my top five most beautiful beaches in Formentera!
1. Platja de Ses Illetes
In the northern tip of the island, about a ten-minute drive by scooter from Es Pujols, I found the most beautiful beach of the island: Playa de Ses Illetes. This white sandy beach stretches out into a point towards Ibiza, which you can see in the distance. The clear blue water and soft sand of this beach is still very pure and exudes ultimate serenity: what a contrast with Ibiza. I feel like I'm on a nearly deserted tropical island!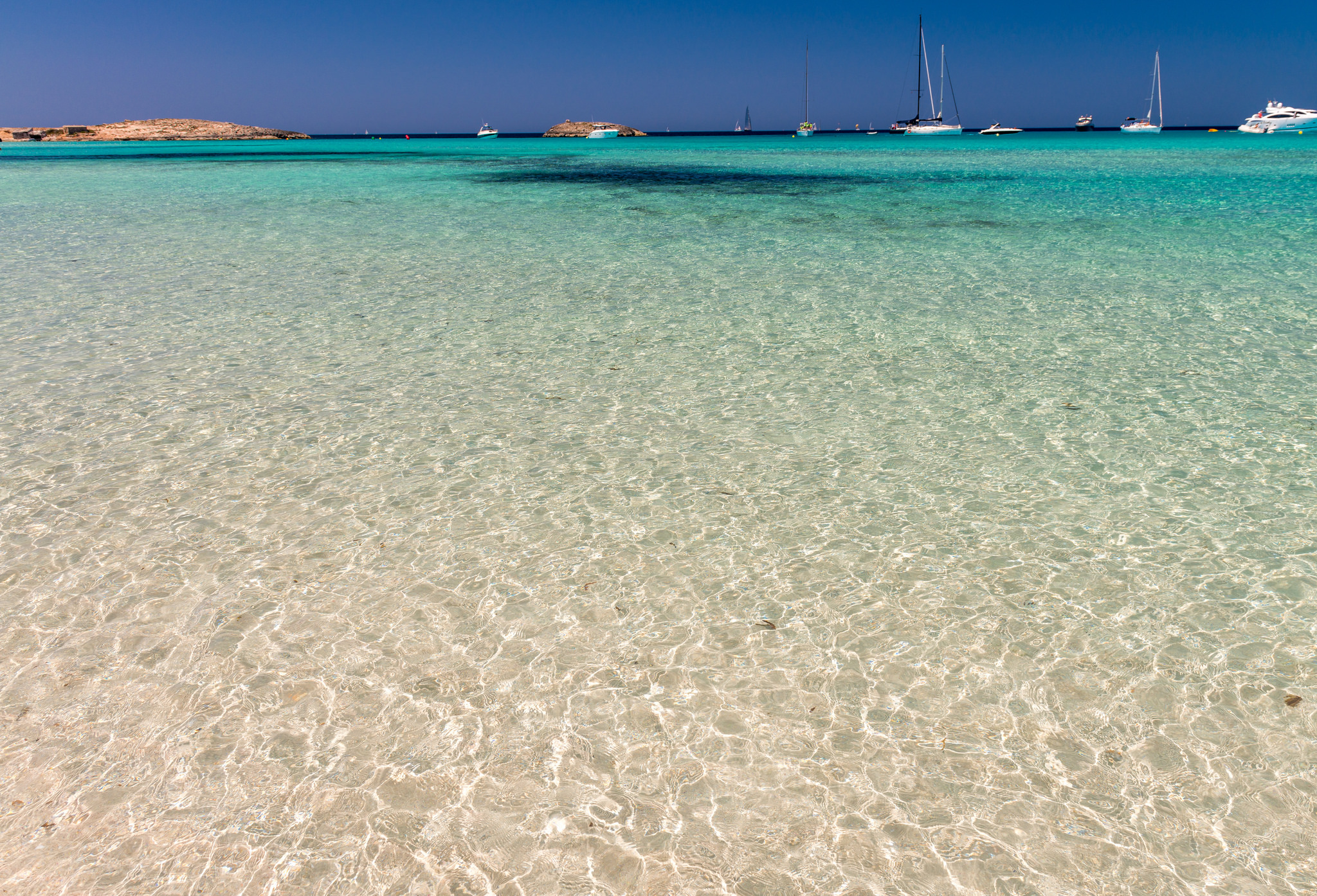 Photo: Travelbusy.com / Flickr
2. Platja des Pujols
I love to start the day in Formentera with a beach walk on Platja des Pujols: a white sandy beach just two minutes away from my apartment in Es Pujols. The old wooden boat houses give the beach a charming, authentic atmosphere. After a walk on the beach you can visit the small promenade of Platja des Pujols and enjoy some Spanish tapas at one of the restaurants or walk further to the lively center of Es Pujols full of cute hippie shops.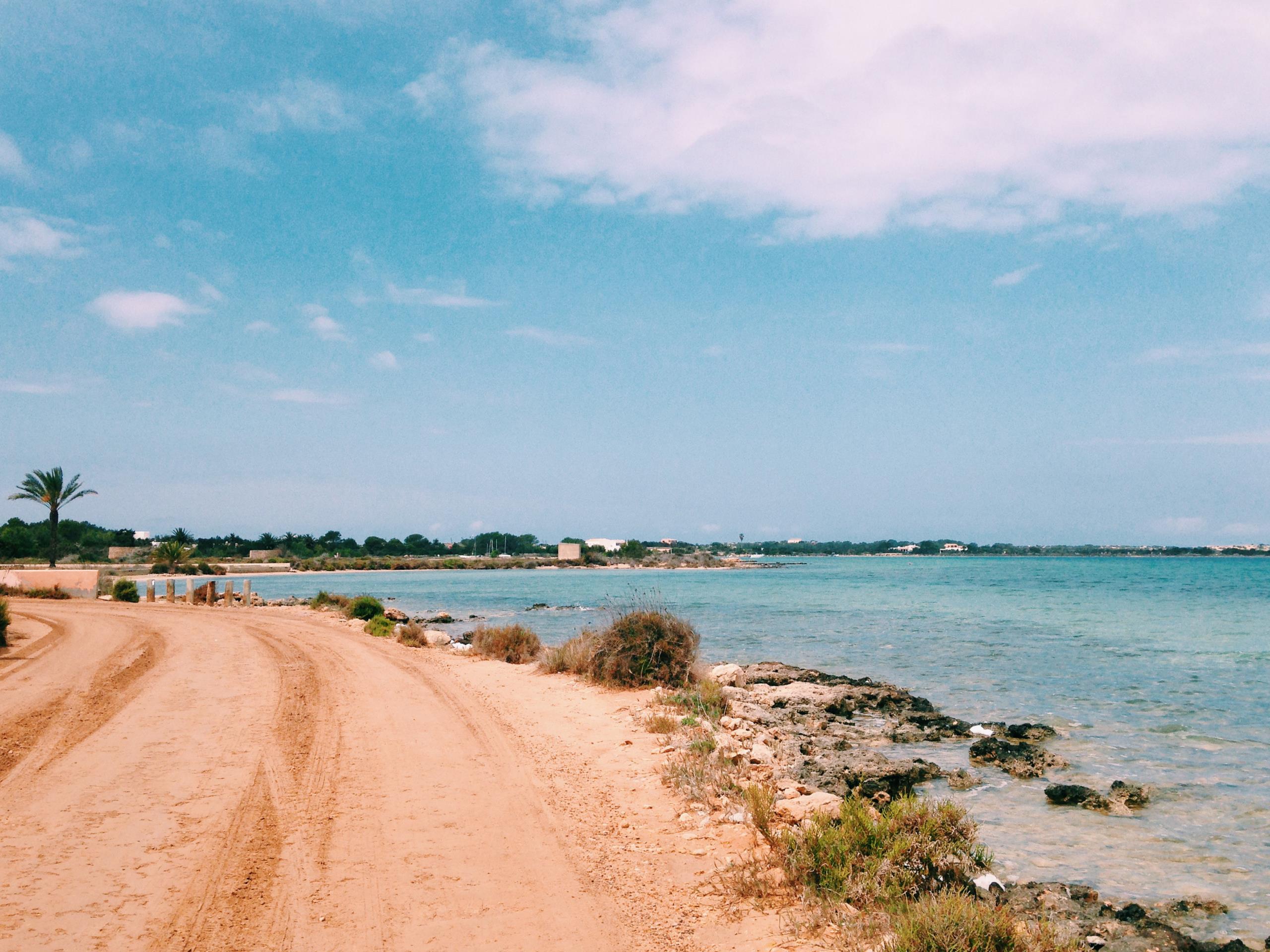 3. Platja de Cala Saona
After a ride through the inlands of Formentera, I arrived at Platja de Cala Saona, a cozy beach, located in a bay on the west side of the island. It feels very intimate, due to the high cliffs surrounding the little beach. And while enjoying a hierbas, a local herbal drink, and a typical Spanish dish, jamon with melon, that you can get in a cute kiosk on left side on the rock, I enjoy a marvelous view. According to the kiosk owner, this is the place where you see the most beautiful sunset of the island.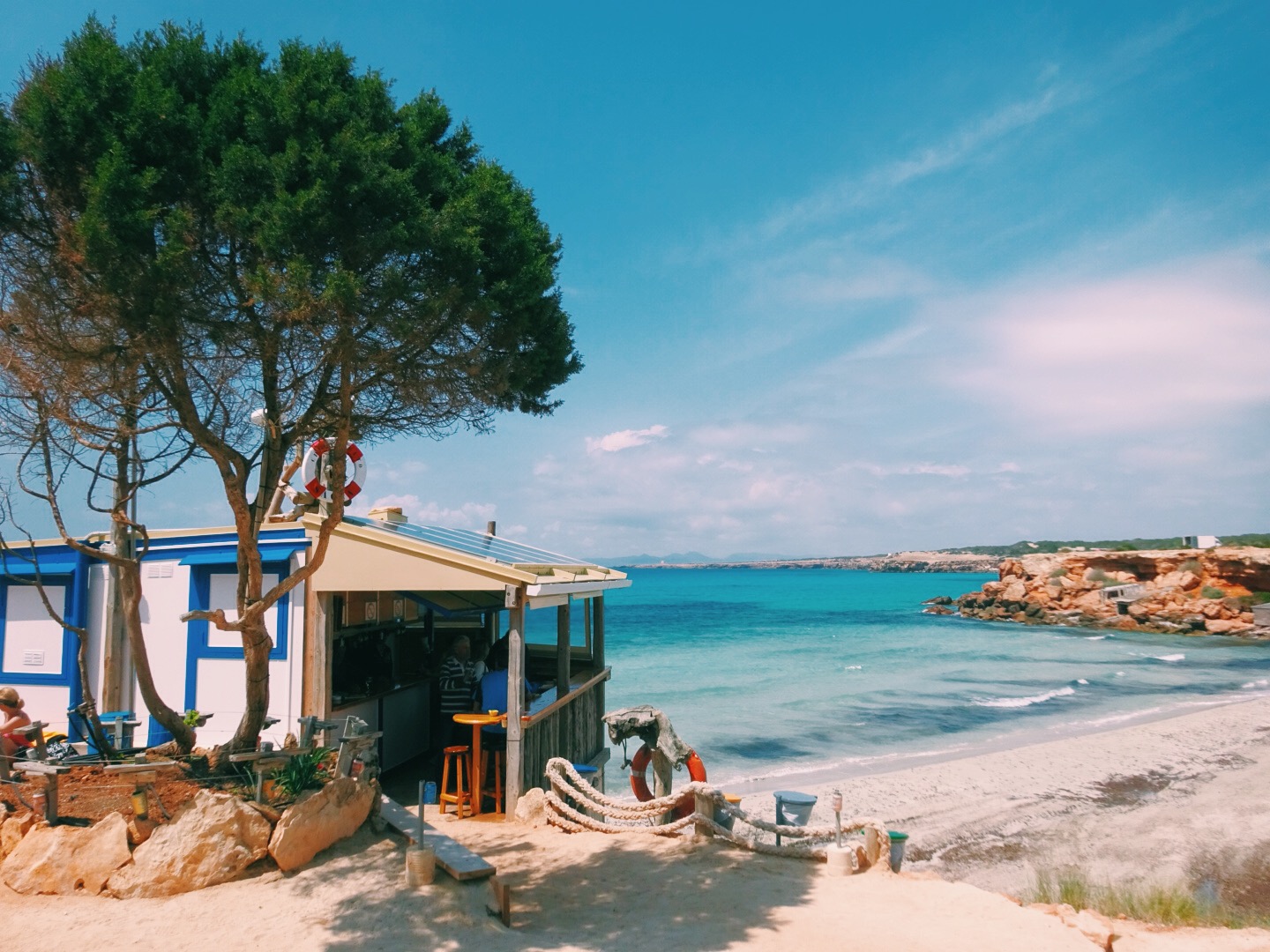 4. Platja de Migjorn
My last two days I stayed in a very green area in the south of the island. This picturesque place is surrounded by dunes, woods and fields and adjacent to one of the longest beaches of Formentera: Platja de Migjorn. There is less wind on this side of the island, which keeps the sea quite smooth. This is the perfect spot to bring your own bottle of wine and some tapas to enjoy a marvelous sunset.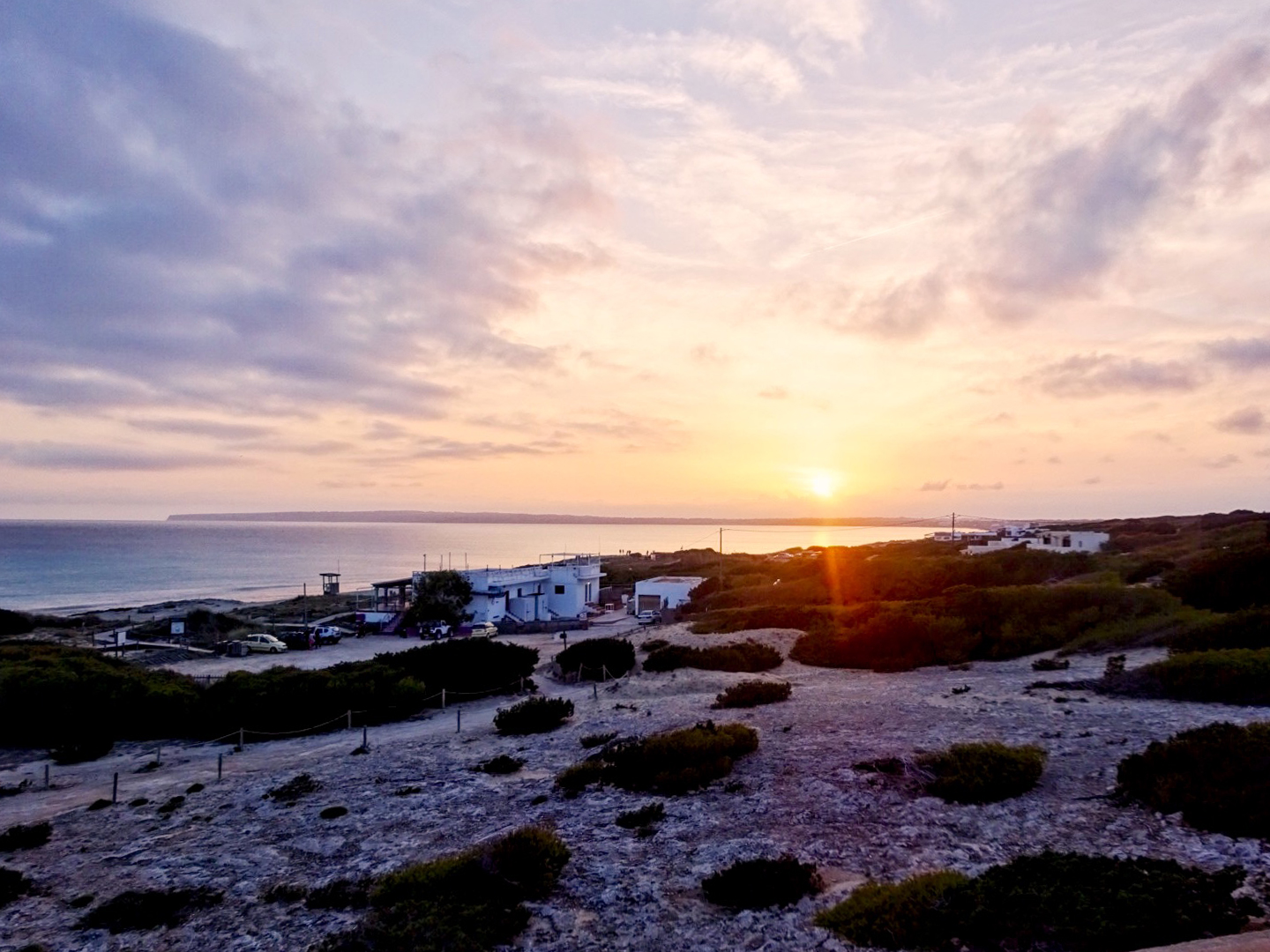 5. Estany des Peix
Pack your backpack with a towel, a book and your camera, hop on your scooter (or bicycle: another popular means of transportation on the island) and drive north to Estany des Peix: a deep blue saltwater lagoon surrounded by an alternate shoreline of rocks and sand, where you can sunbathe and swim. Settle down to a quiet spot along the calm water and enjoy the unspoiled nature. Just keep your camera ready in case you spot wild flamingos, who live in the surroundings of the lagoon.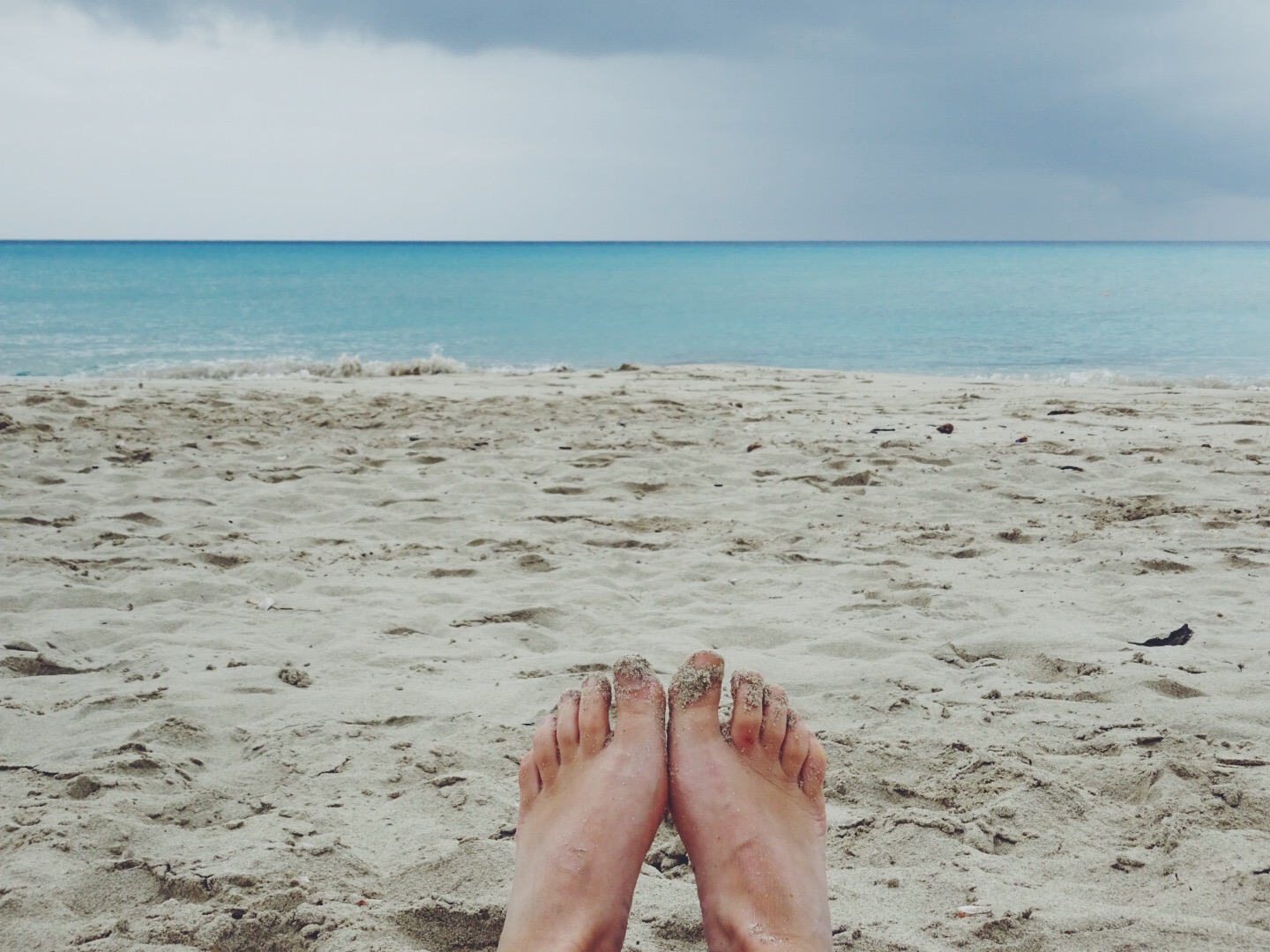 This trip has been made possible by Sunweb. Sunweb Secrets offers unique and authentic trips, including to the idyllic Formentera!
Last updated on: 19.01.2021