Réunion Island: a volcanic dream destination
Colorful Creole villages are tucked between rugged green mountains, roads sway in sharp curves up and down, waterfalls clatter down hundreds of meters, lava tunnels are hidden under the ground and ancient volcanoes line the horizon. Réunion Island - a French island located in the Indian Ocean, west of Mauritius and east of Madagascar - is a wonderful natural paradise, discovered by only a few travelers. We made a road trip, these are our 5 must do tips on Réunion Island!
Hike the volcanic interior
Réunion is an absolute dream destination for hikers, especially inland. The rugged landscape is ideal to explore during short or multi-day walking tours. The interior is marked by three enormous extinct craters: Cirque de Cilaos, Cirque de Salazie and Cirque de Mafate.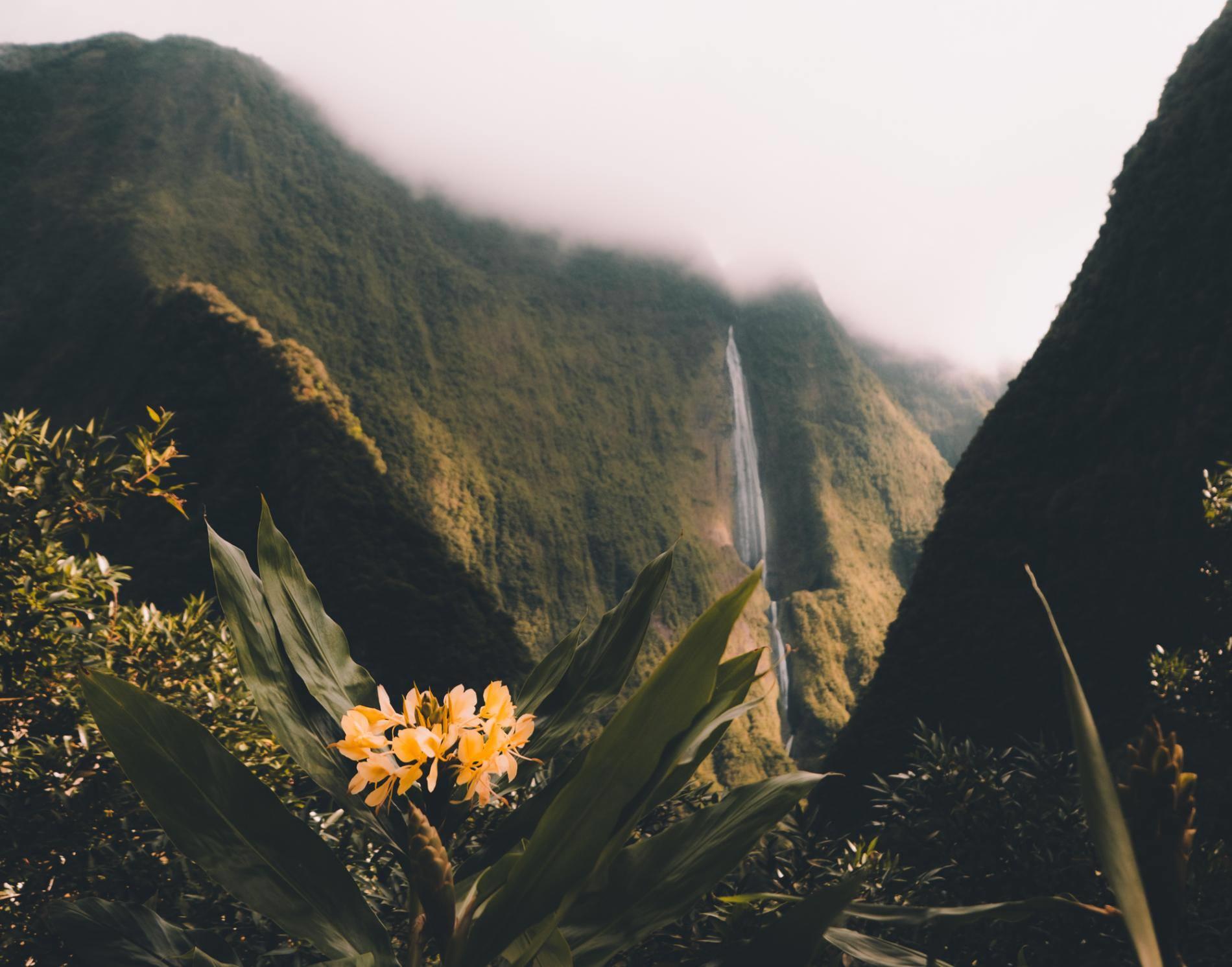 Large parts of these flourishing valleys, which are on UNESCO's World Heritage List, are completely isolated from the rest of the island. No roads, no cars. Only well-signposted hiking trails that lead to peaks of volcanoes and through tiny hamlets that can only be reached on foot or by helicopter.
Relax on the beaches on the west coast
Reunion Island may be a dream destination for adventurers... it is also a destination where you can relax on white beaches. If you want to lie on the beach for a few days, it is best to go to a coastal town on the west coast, like L'Hermitage les Bains. This coast is the only place on Réunion where you can swim safely. Due to a large number of shark attacks, swimming is prohibited at all beaches on Réunion Island, except for the west coast where the reef forms a natural barrier.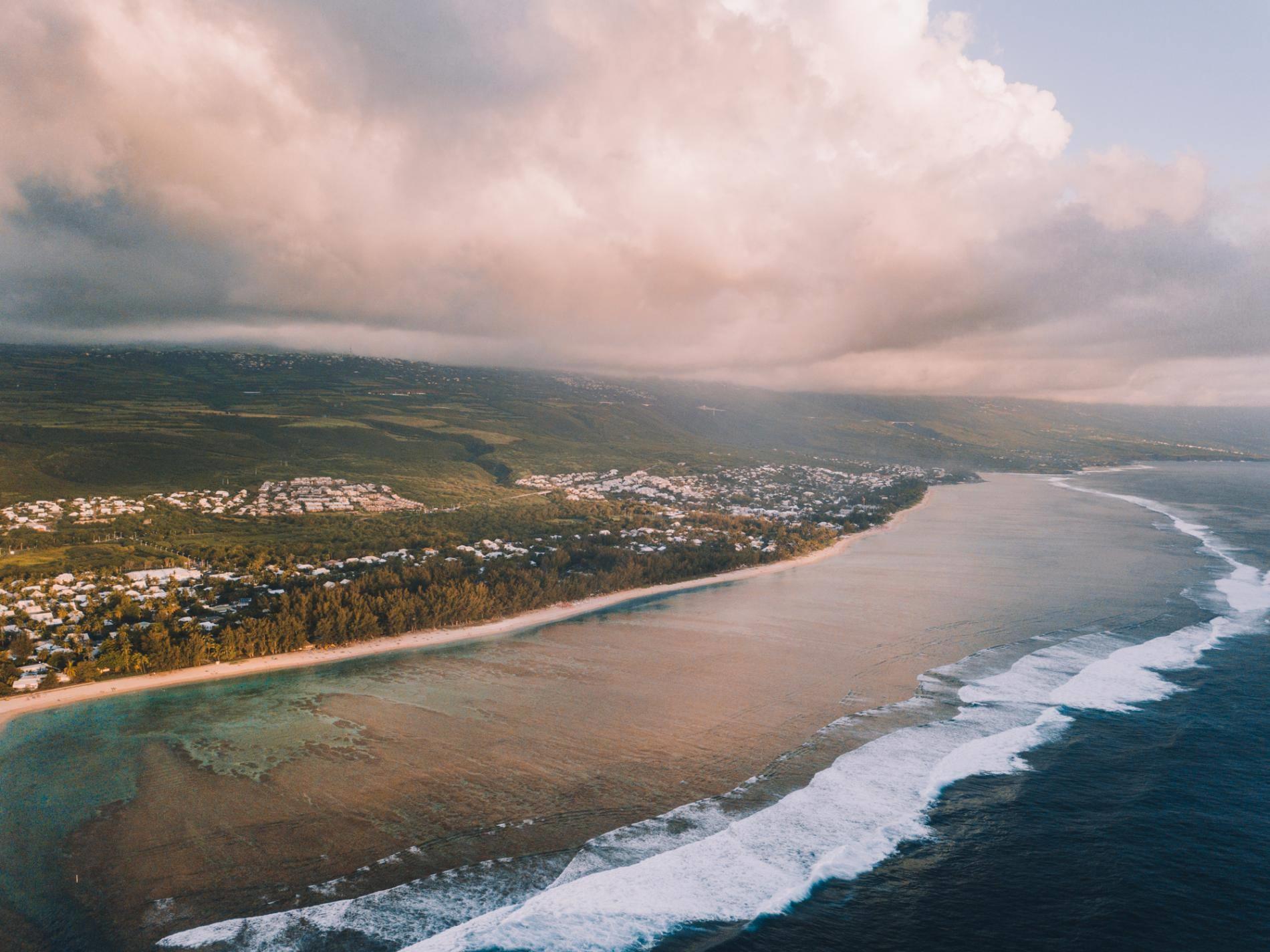 Float in the clear blue water of the beautiful lagoon. Besides the great beaches, the west coast is great for active sports such as paragliding, diving and mountain biking. It is also the place where helicopter tour take off to parts of the island that are otherwise unreachable.
Take a road trip along fishing villages on the south coast
Discover the many waterfalls, black lava rims and colorful villages on the south coast of Réunion Island. Choose a fishing village like Saint-Pierre as a base to drive beautiful routes. You can drive over a road with more than 400 hairpin bends to Cilaos, visit the waterfall Grand Galet in the gorge Riviere Langevin or go to the Creole village Entre Deux that is hidden between two gigantic plateaus.
Furthermore, one of the most beautiful routes on Réunion is the Sud Savage: it winds along the wild south-east coast through a fertile area full of deep canyons. Meters-high waves pop violently against the high basalt cliffs.
Walk through lava tunnels on the east coast
As you approach the east coast, the white sandy beaches and bays surrounded by waterfalls make way for the volcanic landscape formed by one of the most active volcanoes in the world, Piton de la Fournaise. Kilometers of lava fields full of forests stretch in front of you.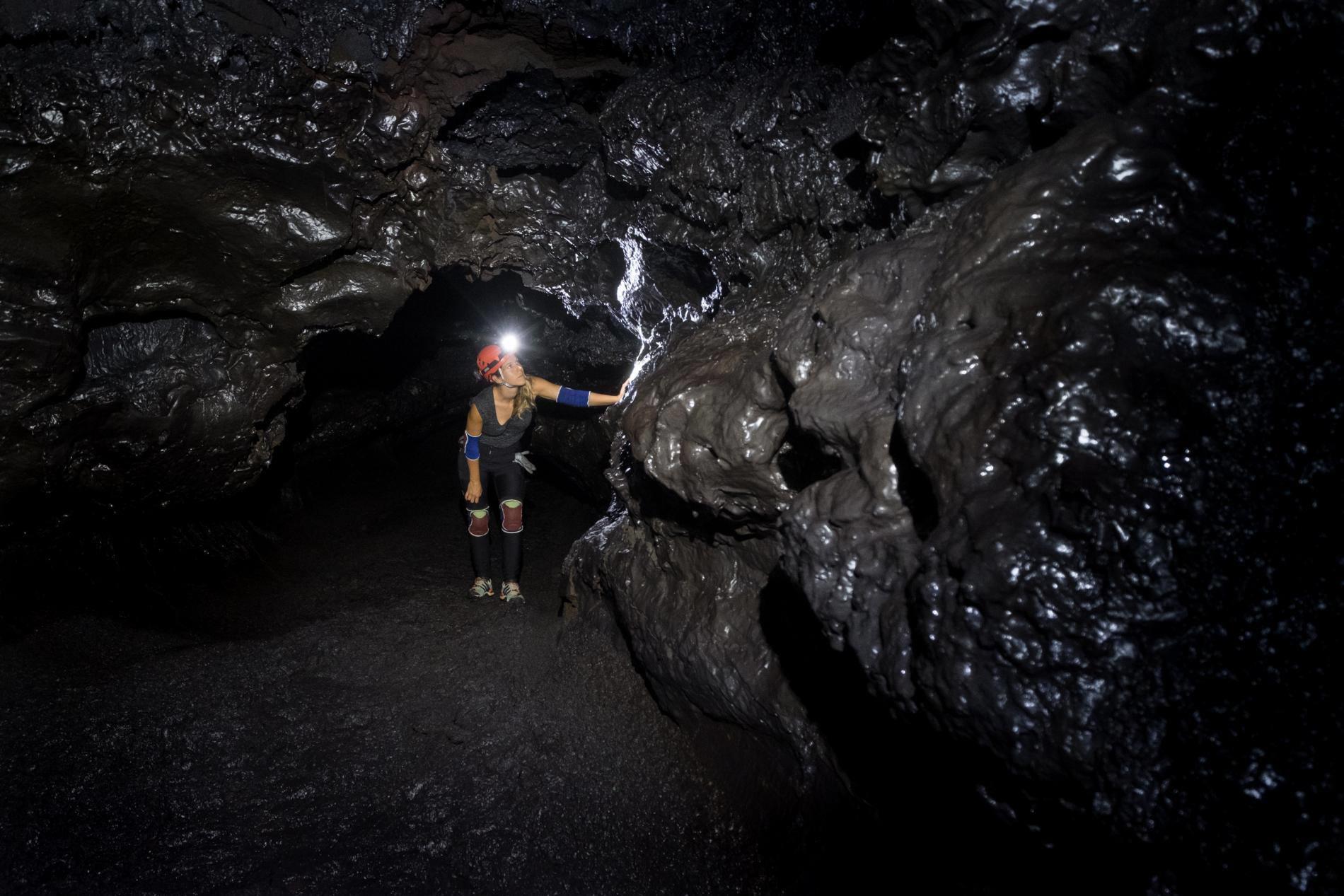 One of the most spectacular tours on the east coast is a walk through lava tunnels that were created during an eruption in 2004. Armed with knee and elbow protectors, helmet and head-light you go underground, to crawl, climb and clamber through a network of more than four kilometers of black tunnels. Hawaii and Réunion are the only places in the world where you can enter such young lava tunnels.
Climb a volcano
You cannot leave Reunion without having climbed a volcano. In three hours, you will cross the lava-covered flanks to the top of Piton de la Fournaise. After a steep climb along large red, black and brown craters and lava cones you come to the edge of the gigantic crater where smoke plumes rise up.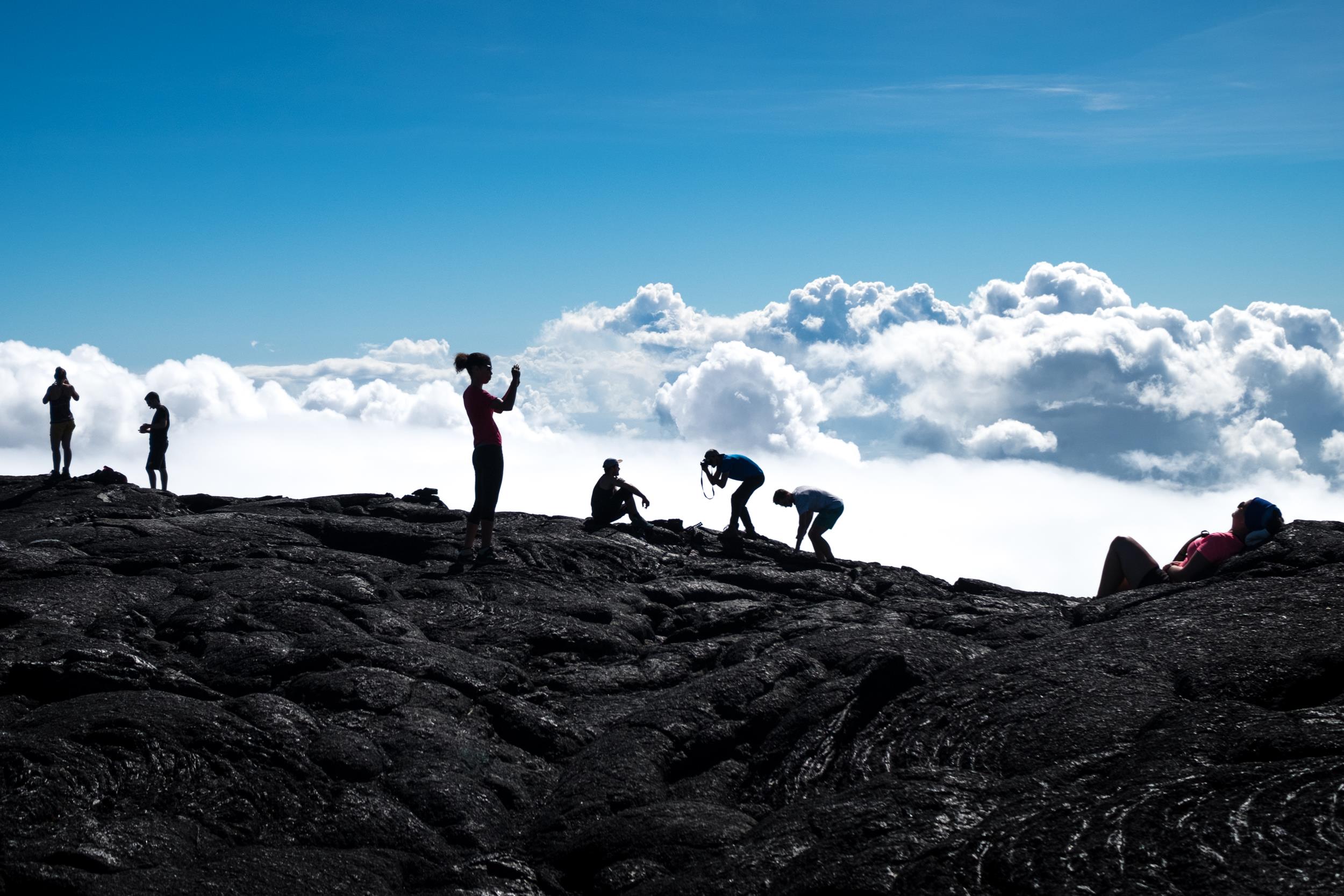 You can also make a multi-day hike through the interior. For example, walk in five days through the three craters (Cirque de Cilaos, Cirque de Salazie and Cirque de Mafate) culminating in the 3,060-meter summit of the Piton des Neiges volcano: the highest mountain on the island.
Want to travel to Réunion yourself? Dutch travel agency Undiscovered, who made this trip possible, organizes individual trips to Réunion.