Stay overnight at a cliff in Peru
Interested in an exclusive adventure at 400 ft. high? Then this is something for you!
Once founded in 2013 by a group of young entrepreneurs has now grown to become the ultimate accommodation to put on your bucketlist. With the aim to offer an adventurous experience for people of all ages, the unique capsules were attached to a 1200 ft. high cliff. The transparent suites offer you a 300-degree view of the impressive Sacred Valley of Cusco, combined with luxury and comfort. But to sleep there, you will first have to climb up to 400 ft. high...
Take a look at the photos:
The 3 exclusive capsules have a total capacity of 8 people and are hand made out of aerospace aluminum and weather resistant polycarbonate.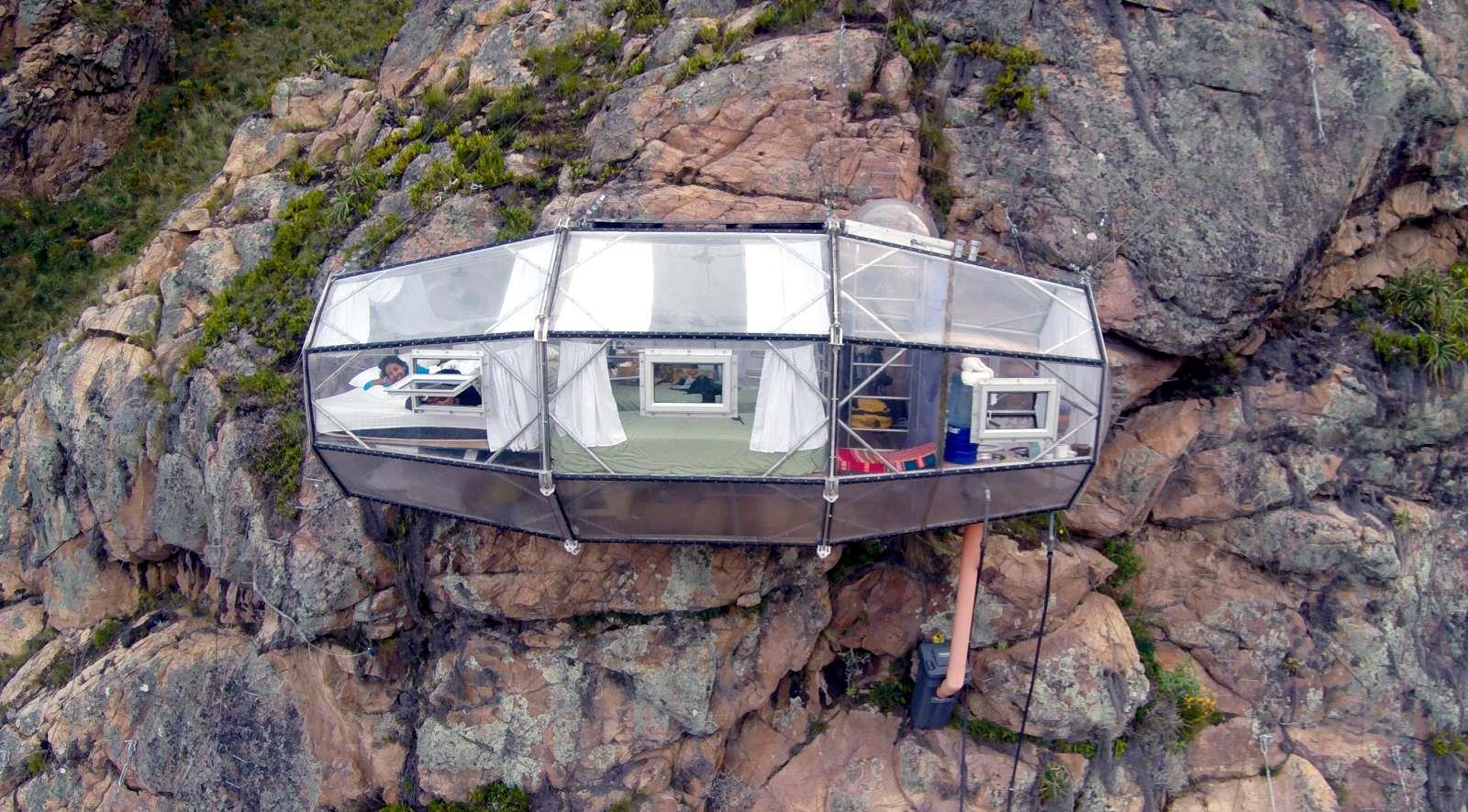 The suites overlook the Sacred Valley, once the center of the Incas, and are located nearby the city of Cusco.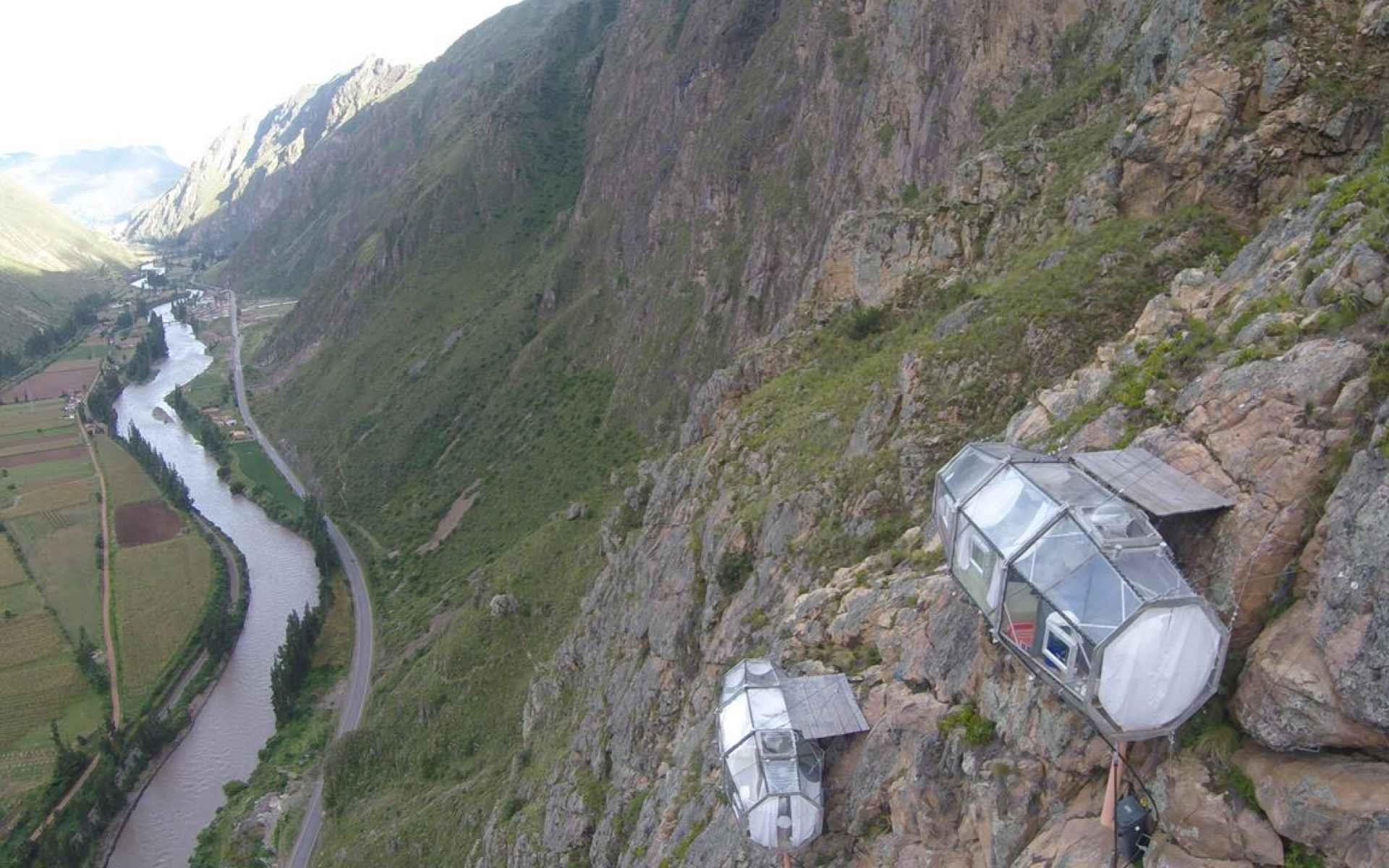 To sleep at the Skylodge, people must climb a trail of steel cables, also known as via ferrata, or hike an intrepid trail trough ziplines.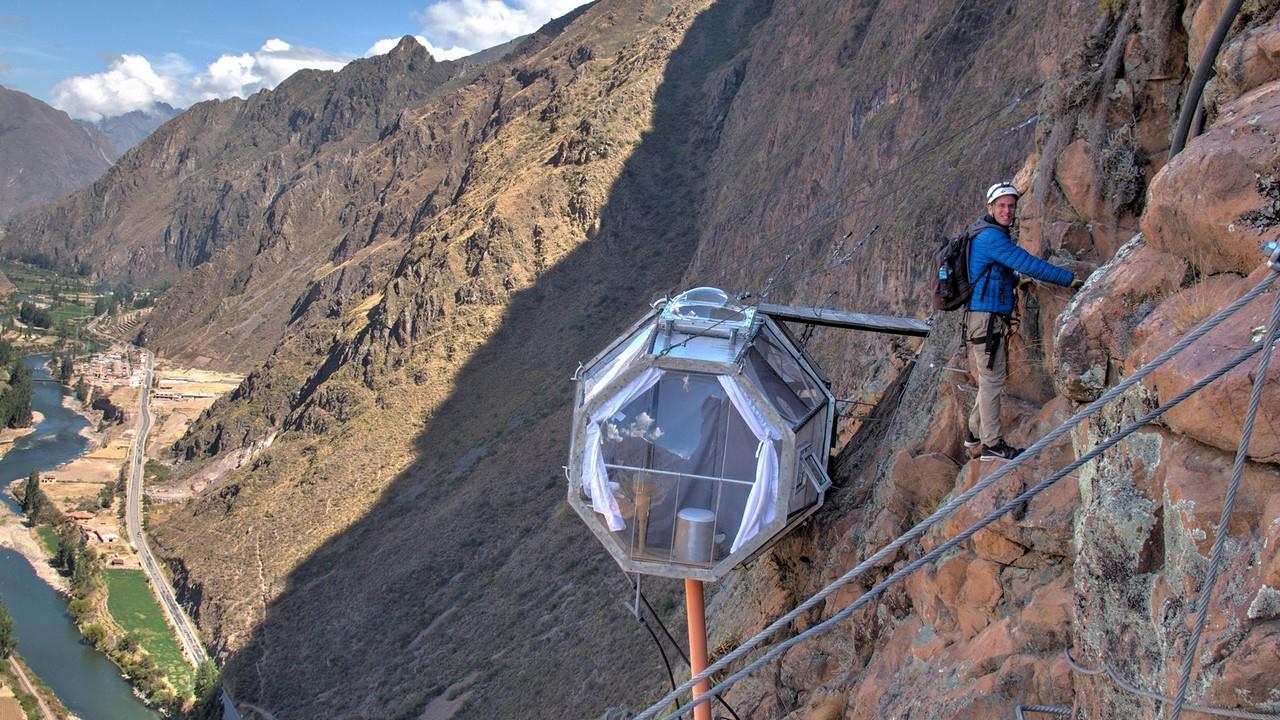 The suites include a comfortable place to sleep with good quality mattresses, cotton sheets, down pillows, curtains for privacy and of course a breathtaking view.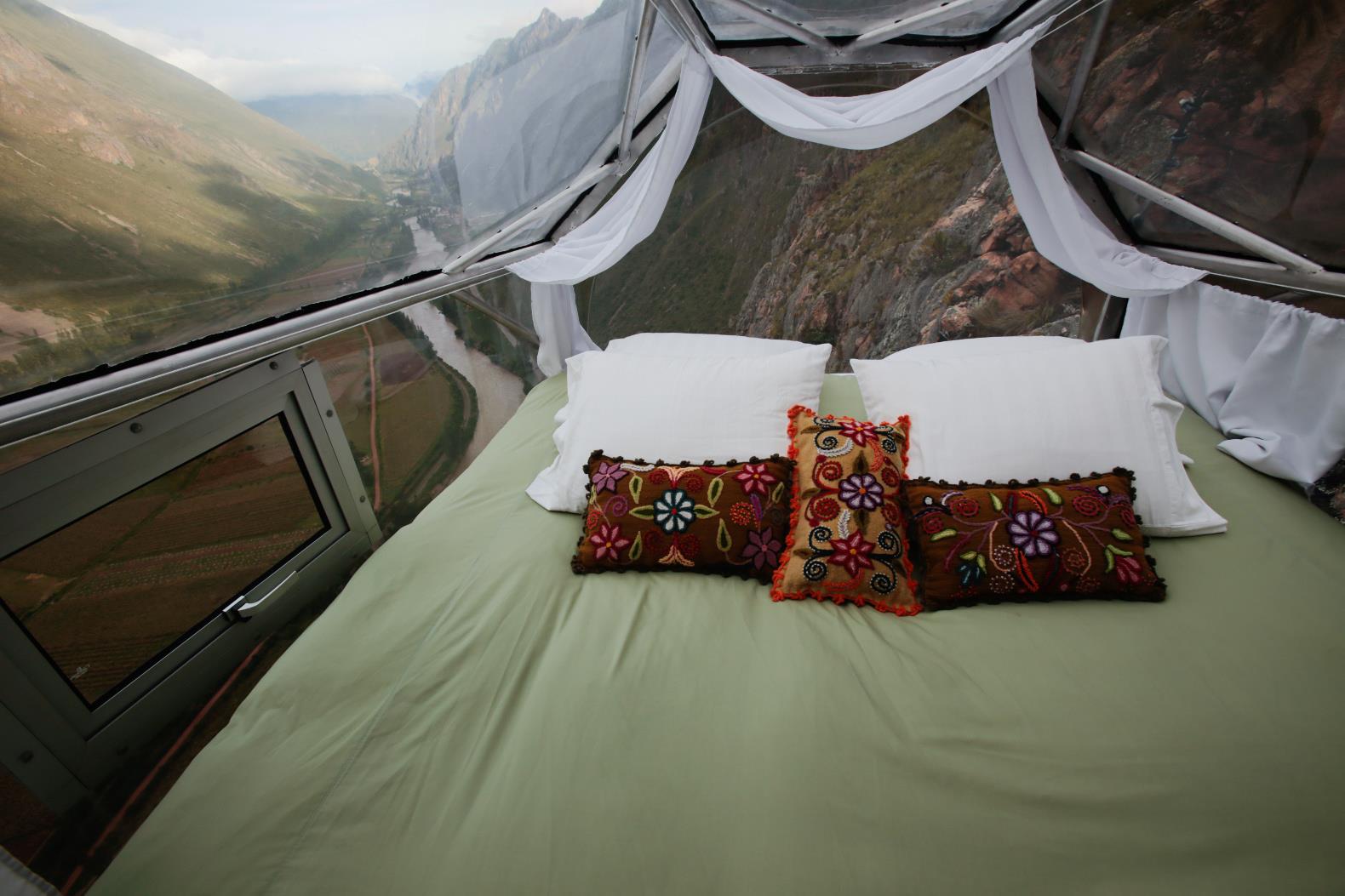 In addition to a beautiful bedroom the suite also offers a dining area and a lockable bathroom, including running water and a toilet.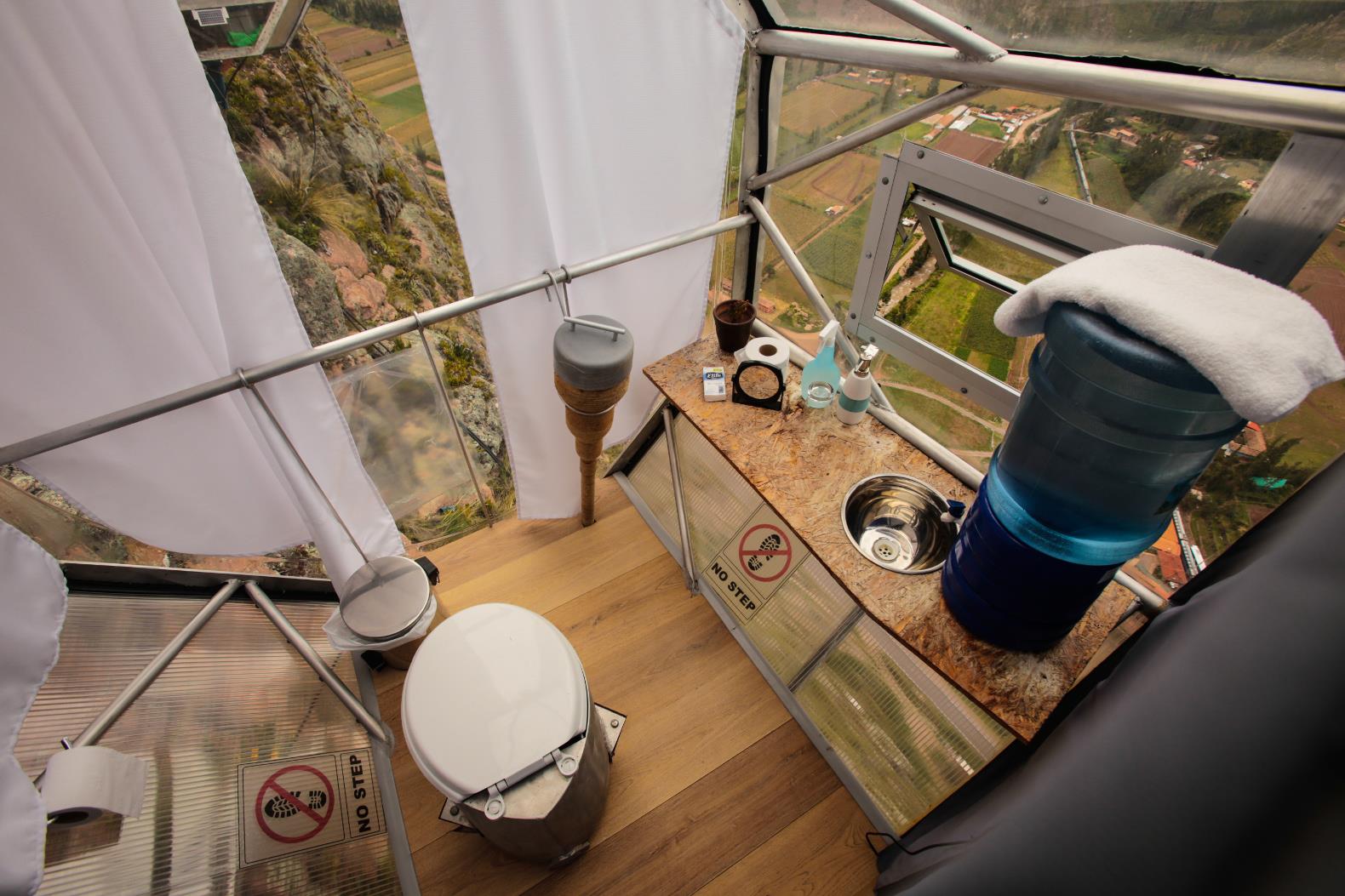 The whole package includes breakfast, gourmet dinner with wine, transport from Cusco and professional guides.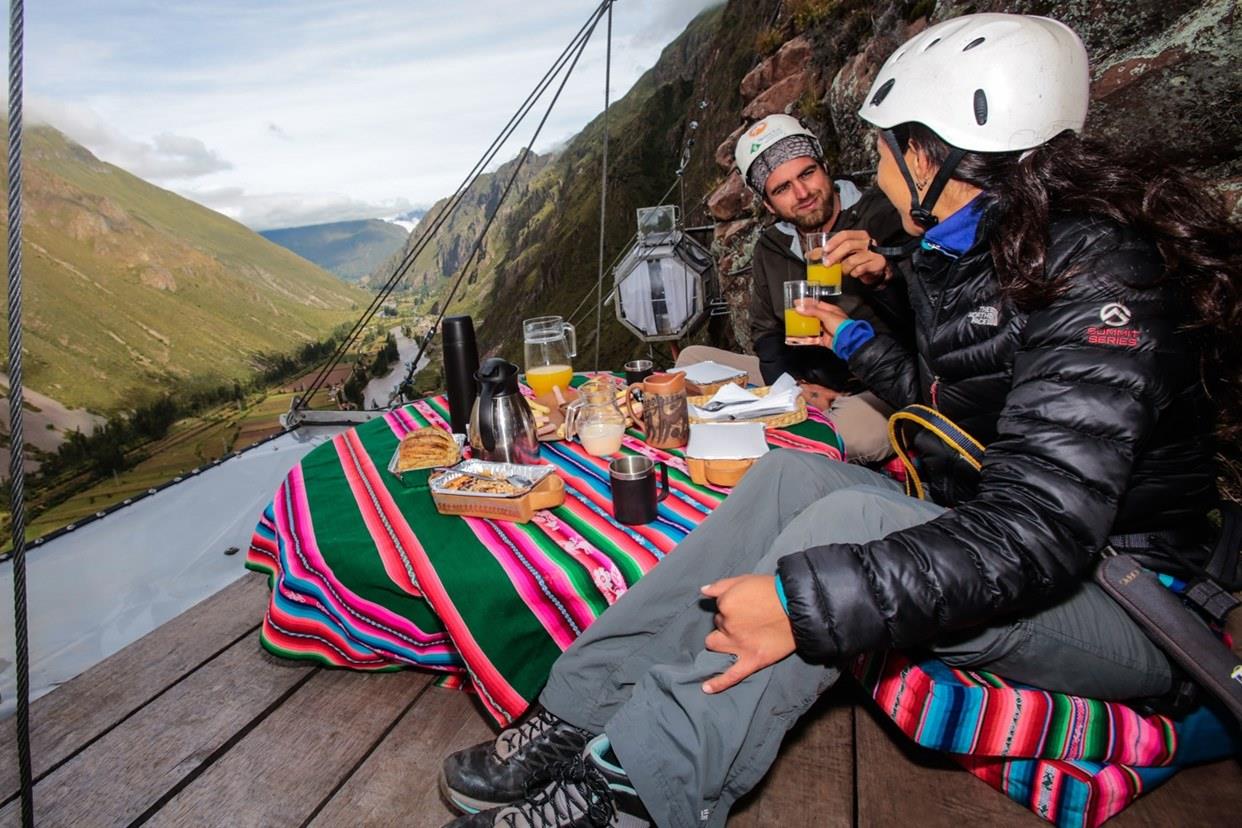 On a clear night you can also enjoy a beautiful starry sky, which is a once-in-a-lifetime experience.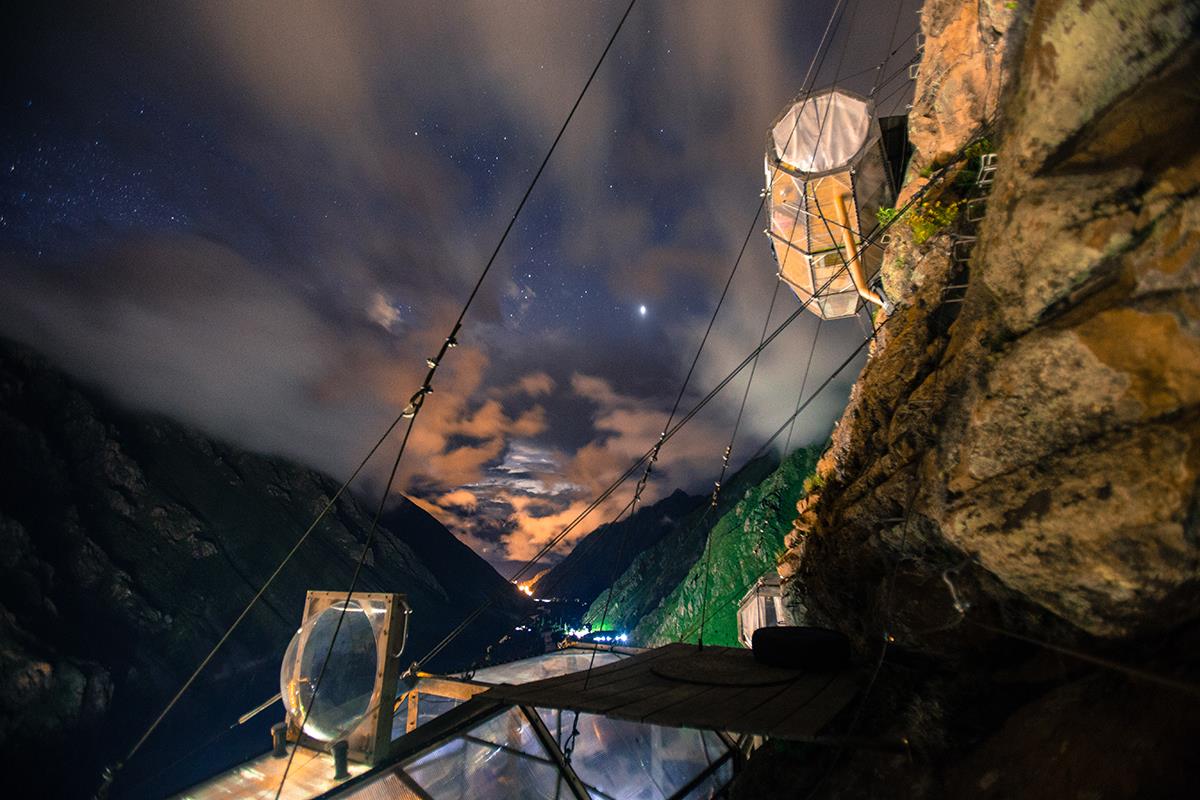 Already convinced? Take a look at the official website of the Skylodge!
Last updated on: 01.10.2022