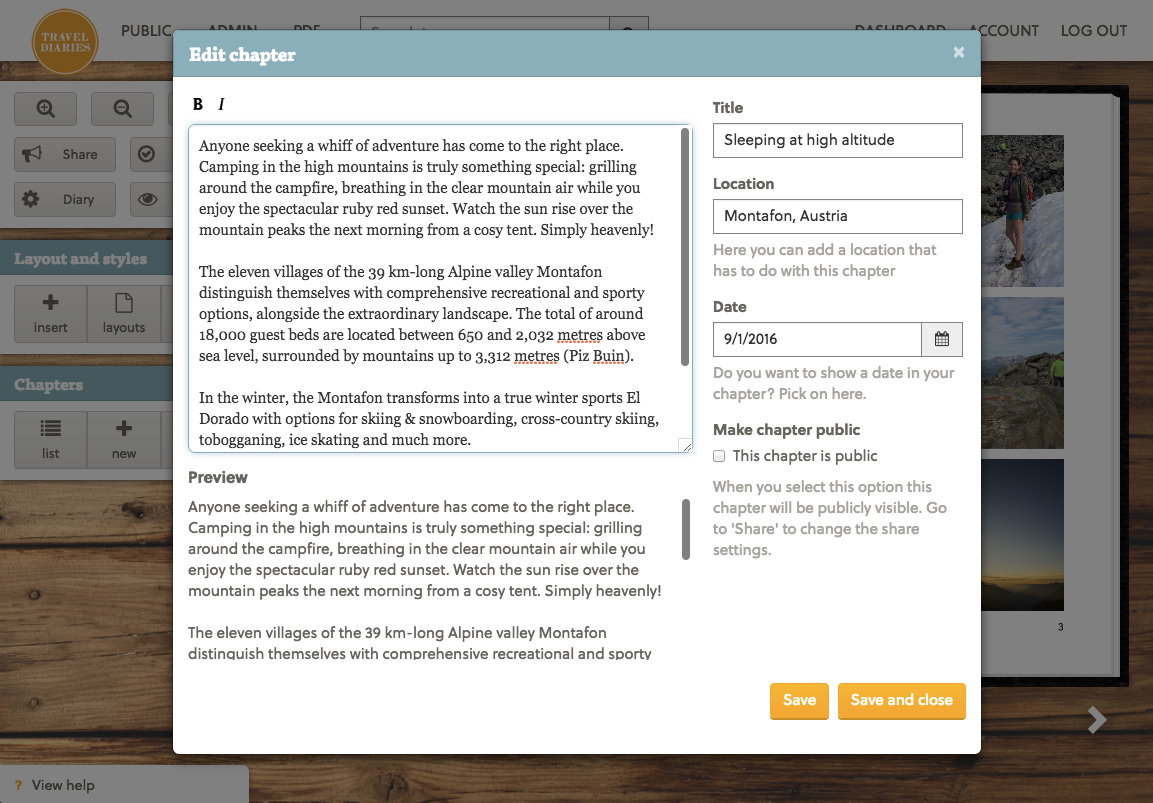 Add stories to your diary with the online editor. Give each chapter a title and optionally enter a date and a location. You can also specify whether you would like to make a chapter public or keep it to yourself.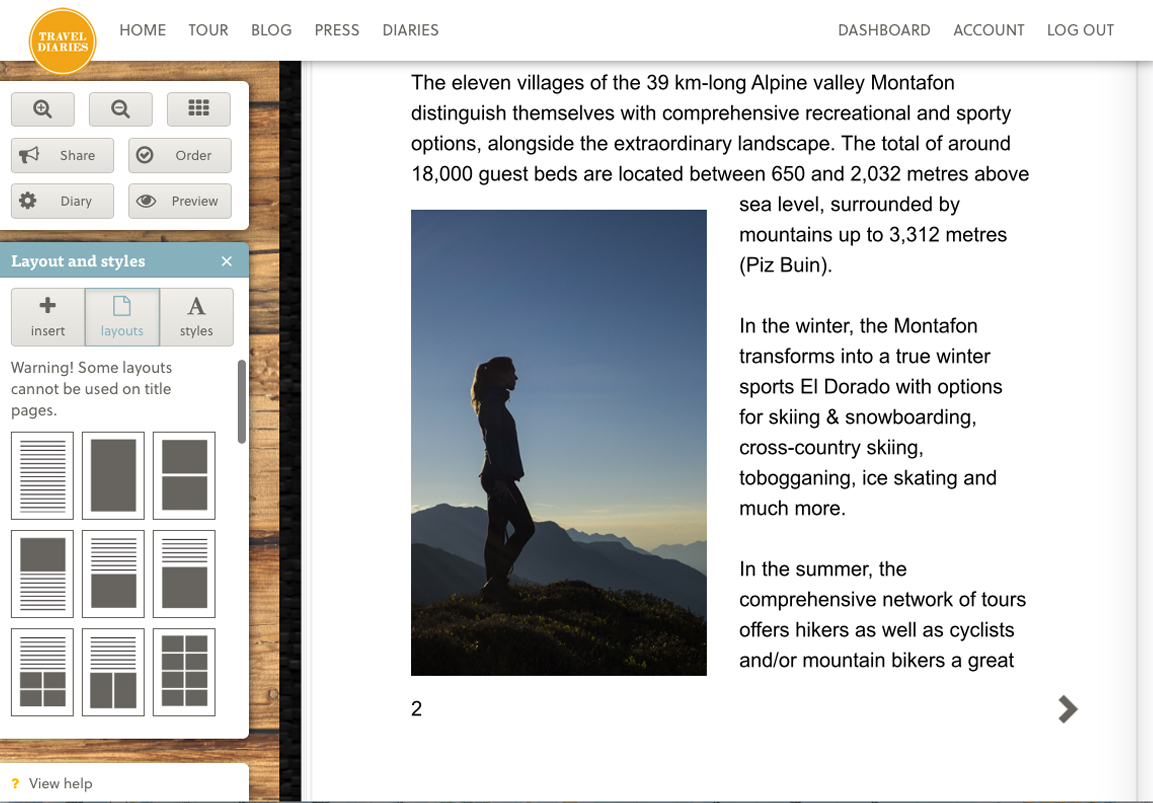 After adding a text (or several texts), you can continue formatting the diary by choosing different layouts. Drag a layout to the desired page and fill the gray areas with photos, maps or other features.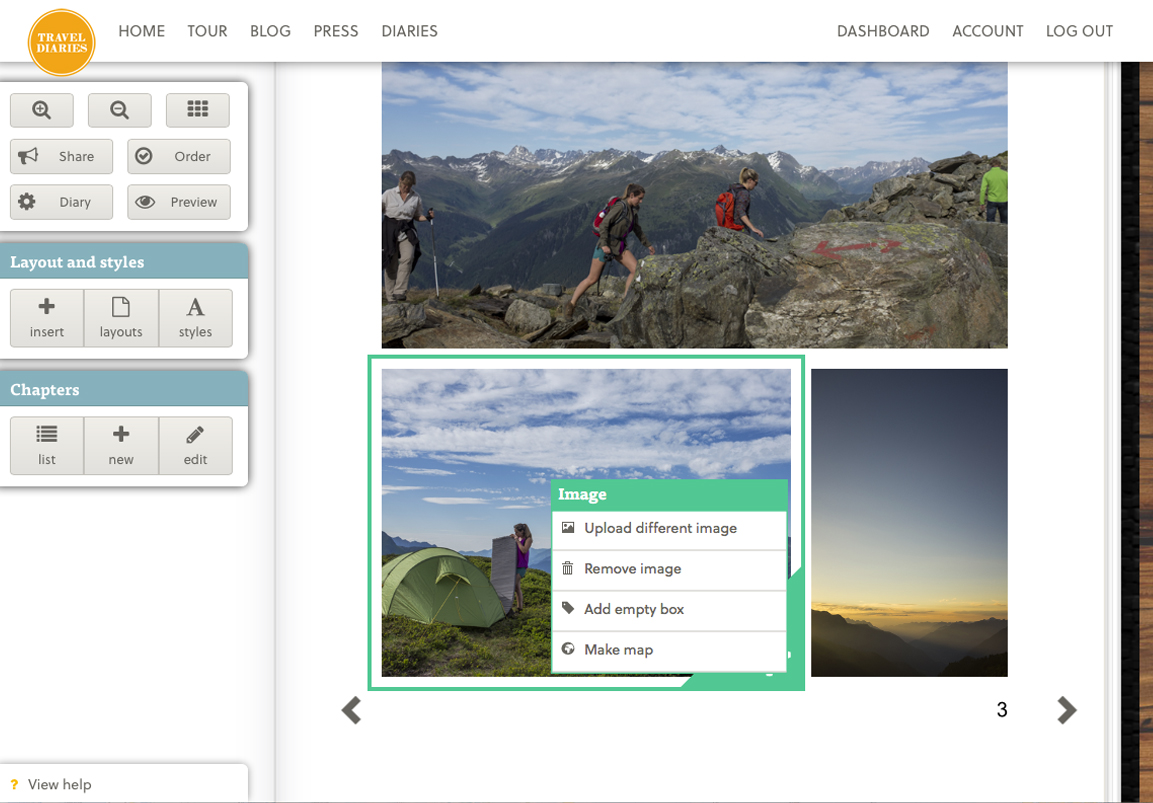 A travel journal is not complete without photos and maps! Click on a gray area and add an image, picture or map. You can drag pins on the map to indicate certain locations or specify an entire travel route.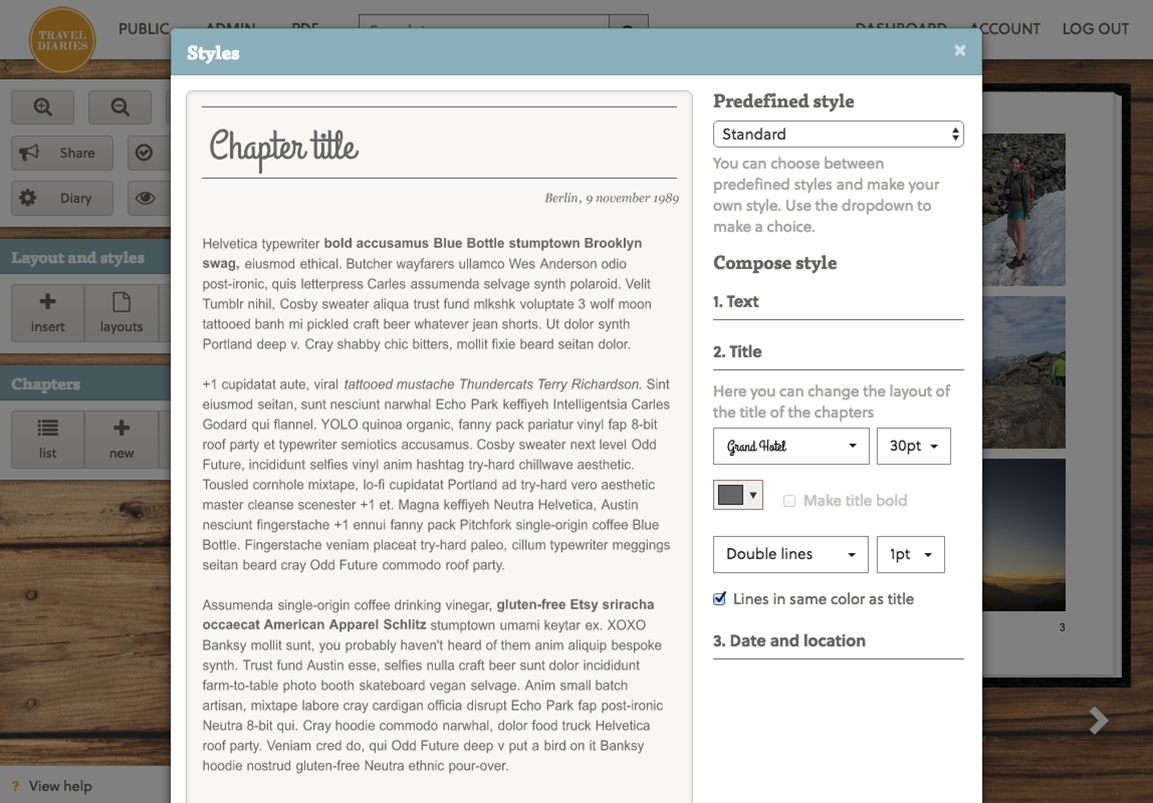 You can make your diary more personal by customizing the style to your liking. The title, date and location display and the main text all have their own formatting options. Give the title a bright color, for example, or change the fonts!